Technology
Bing not good as Google Search and Apple could fix this: Satya Nadella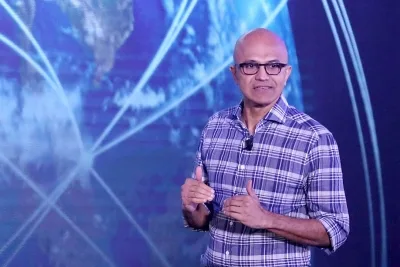 Microsoft Chairman and CEO Satya Nadella has admitted that the company's Bing search engine is not as good as Google, and becoming Apple's default search engine could actually help Bing grow in the global search market.
During a testimony in the landmark US vs Google antitrust trial late on Monday, Nadella said. That he sees search as the largest software category out there by far, reports The Verge.
"I used to think of Windows and Office as attractive businesses. Until I saw the search," he said during the testimony.
He said that Microsoft was prepared to give Apple all of the economic Upside of the deal If Apple Were to switch to Bing, and "he was prepared to lose up to $15 billion a year in the process".
Nadella said he was willing to hide the Bing brand in Apple users' search engines. And respect any of the company's privacy wishes. "Defaults are the only thing that matter, in terms. Of changing user behaviour," he was quoted as saying.
For Nadella, becoming Apple's default search engine wouldn't be about the money, at least not directly.
"We needed to be less greedy and more competitive," he said during the testimony.
Asked if Microsoft tried to become Apple's default search engine, Nadella said yes but the effort did not go well. Not only are the economics of the Google deal hugely favourable for Apple, he said, but Apple may. Also be afraid of what Google would do if it lost default status, according to the report.
Google also has immensely popular services like Gmail and YouTube. Nadella said AI has the potential to shake up the market a bit but he also. Believes it could "further entrench Google's dominance".
The US Justice Department alleges that Google, which has around 90 per cent. Of the search market, has abused the dominance of its search engine to throttle competition and innovation.