Technology
ChatGPT will arrive on Android devices next week: OpenAI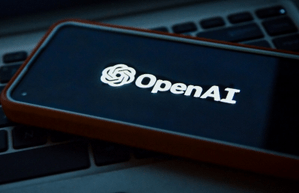 Sam Altman-run OpenAI on Saturday announced it will finally launch its hugely-popular AI chatbot called ChatGPT for Android users next week.
The ChatGPT for Android app is being launched a few months after the free iOS app brought the chatbot to iPhones.
"Announcing ChatGPT for Android! The app will be rolling out to users next week, and you can pre-order in the Google Play Store starting today," the company said in a tweet.
The ChatGPT app on Android is more or less identical to the iOS app. The users can sync conversations and preferences across devices too.
ChatGPT is an artificial intelligence chatbot developed by OpenAI and launched on November 30, 2022. It is notable for enabling users to refine and steer a conversation towards. A desired length, format, style, level of detail, and language used.
The Android rollout is likely to come to US users first and then to other. Countries but the company was yet to reveal plans.
One can sign up to be notified when the app goes live by hitting "pre-register" on the Google Play Store.
OpenAI has also introduced a new "customised instructions" feature for ChatGPT, that allows users to share anything with the artificial intelligence (AI)-chatbot for future conversations.
"Custom instructions are currently available in Beta for Plus users, and we plan. To roll out to all users soon," the company said.
Users can edit or delete custom instructions at any time for new conversations. Moreover, the users' instructions won't be shared with shared link viewers.
Last month, OpenAI updated the ChatGPT application on iOS, and added Bing integration for Plus plan users.
The company also improved the history search with the update.