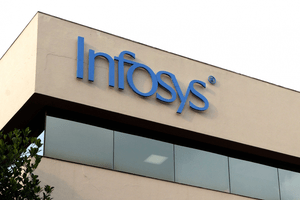 Tech major Infosys has deferred pay hikes for employees, according to sources in the company.
Employees in ranks below the management level usually receive their hikes from the month of April.
The sources said that the employees are hoping that they will get a good news from the company before or on the day Infosys announces its first quarter results of the financial year 2023-2024 on July 20.
So far, the employees have not received any intimation from the management for their salary hikes which used to come in the first quarter in the June, the sources claimed.
Senior management-level employees, whose hike is scheduled. To come in the month of July, are also clueless about the company's plans.
The development is seen as continuation of a gloomy scenario in the global IT sector.
Infosys had denied pay hikes during Covid pandemic in 2020 for cash conservation and released hikes in January 2021.
The tech major will commemorate the completion of 40 years of the company on December 14.
Infosys Chairman and Co-founder Nandan Nilekani had made his intentions of handing over the reins. Of tech giant to a non-founder for the first time ever since the company began its operations on the occasion.