Technology
Micorosft s Anant Maheshwari left an indelible mark on India s tech map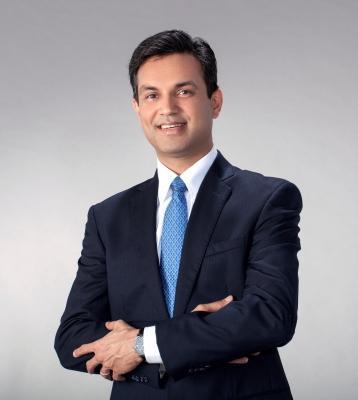 Microsoft India President Anant Maheshwari, who has moved on from the tech giant to pursue a new path, worked with all the stakeholders to continue to establish India as the trusted tech partner for the world.
Maheshwari, who joined Microsoft in 2016 after serving at top-notch organisations like HoneyWell and McKinsey & Company, was responsible for all of Microsoft's product, service, and support offerings across India and continuing the company's transformation into the leading productivity and platform company for the mobile-first, cloud-first era.
He was also a key figure in the company's renewed push for Artificial Intelligence (AI)-driven Intelligent Cloud and Intelligent Edge use cases in the country amid the tectonic shift in AI.
"Almost every sector is becoming digital and that transformation is impacting every company in India," Maheshwari had said.
In nearly seven years as Microsoft India President, Maheshwari became instrumental in the growth of the company across the spectrum — from skilling to innovation at scale, from digitisation of organisations of various sizes to empowering a billion plus population.
In April this year, Nasscom appointed Maheshwari as its Chairperson for 2023-24.
"Building on the core capabilities in tech services, India Is now demonstrating broader technology leadership for the world, both in trusted innovation capabilities and also as a leading example of digital public platforms with billion population scale implementation," Maheshwari said after the appointment.
"I look forward to working with all its stakeholders to continue to establish India as the trusted tech partner for the world," he added.
A Microsoft spokesperson told Thebetterandhra.com that Anant has decided to leave Microsoft to pursue a role outside the company.
"We would like to thank Anant for his many contributions to our business and culture in India and wish him every success in his future endeavours," the spokesperson added.
Maheshwari is a graduate from Birla Institute of Technology. He also studied at the Indian Institute of Management in Ahmedabad. He believed that almost every company will eventually become a software one at some point of time with the fourth industrial revolution, an "intelligent" Cloud will chart their digital journey.