Technology
Microsoft adds green screen feature in teams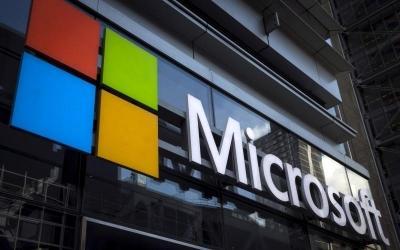 Microsoft has added a green screen feature in Teams, which will provide an enhanced virtual background effect during meetings.
"Microsoft Teams now supports a green screen feature which provides an enhanced virtual background effect. Green screen improves the sharpness and definition of the virtual background effect around your face, head, ears, and hair. It also allows you to show a prop or other object in your hand to be more visible to other meeting participants," Jan Steberl, Microsoft Teams program manager, said in a blogpost.
Moreover, the company said that the green screen will require a solid colour screen or a background wall behind users.A
"The screen or background wall must be flat without stains or other irregularities. Users must apply a background effect in Teams meetings to enable the green screen effect and should carefully select the backdrop colour so that the effect is applied correctly and better quality is achieved," Microsoft said.
The green screen feature is available now for everyone in the public preview channel of Microsoft Teams.
The company also mentioned that the feature is only supported on Windows and macOS devices with Intel chips.
Meanwhile, Microsoft has rolled out 'Avatars' in a public preview in Teams.
"Avatars for Microsoft Teams offers an alternative to the current binary option of video or no video," the tech giant said in a blogpost.