Technology
Microsoft planned to develop separate version of Xbox Cloud Gaming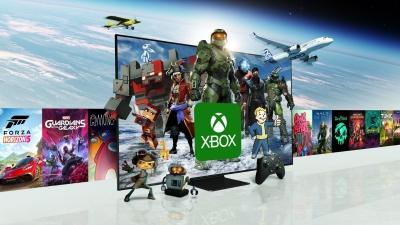 Tech giant Microsoft was planning to develop a separate version of Xbox Cloud Gaming (xCloud) that won't be dependent on the premium Xbox Game Pass Ultimate subscription.
On Thursday, at the hearing regarding the Federal Trade Commission (FTC) versus Microsoft case, the FTC's attorney disclosed that the tech giant had been developing a "dedicated xCloud SKU" last year, reports The Verge.
"Xbox would very much like to do it," Sarah Bond, head of Xbox creator experience, had said in September last year.
The company's decision has now been strangely modified in response to regulatory concerns about cloud gaming.
"We've continued to get more data about the success and the popularity of xCloud. We've gotten more clear on the costs related to it, and we have signed partnerships with others who provide those services," said Bond.
This is a key part of the FTC versus Microsoft hearing because, according. To the tech giant, xCloud is just a feature, not a specific market.
Microsoft's claim that it's only a function is undermined if it intended. To provide access in a way similar to Google Stadia.
"We believe there is going to be 2 billion gamers in the world, and our goal. Is to reach every one of them," Kareem Choudhry, head of cloud gaming. At Microsoft, had said when the company first started talking about xCloud in 2018.
Meanwhile, in October 2022, Project Keystone, as Microsoft referred to it internally, was spotted on Xbox chief Phil Spencer's shelf.
The device, which was supposed to be a dedicated. Xbox streaming console, was delayed due to cost, according to a statement made by Spencer in November 2022.
Additionally, the tech giant previously stated that by. The end of 2022, Xbox Cloud Gaming would support the users' existing game library. However, that never happened, the report said.