Technology
New AI, automation tools in Oracle Fusion Cloud to boost supply chain management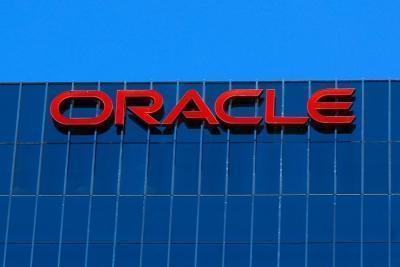 Cloud major Oracle on Monday introduced new AI and automation capabilities across its Fusion Cloud Supply and Manufacturing (SCM) applications to help customers accelerate supply chain planning, increase operational efficiency and improve financial accuracy.
Supply chain disruptions have become a business reality, amplified by global and domestic socio-economic dynamics, trade restrictions, compliance issues.
"India being a key player in the Asian region and global trade ecosystems. There is a massive need for both public and private sector to have supply chain frameworks that drive system integration. Identify risk concerns, and produce leads to drive efficiency," said Kaushik Mitra, Senior Director, Cloud ERP, Oracle India.
"With latest enhancements in Oracle SCM solution and Oracle's complete suite of integrated Fusion applications. Organisations can manage supply chain data on the same platform as finance, HR, and customer experience to accelerate the quote-to-cash process. Break down silos within operations and remove barriers that have traditionally existed between various business functions," Mitra explained.
New AI features help customers improve the accuracy of lead time assumptions by using machine learning to highlight variances based on actual performance.
"The last few years have highlighted the value of supply chain insights, efficiency, and accuracy. And the consequences of moving too slow when a disruption occurs," says Jon Chorley. Senior vice president of supply chain applications and chief sustainability officer, Oracle.
Part of Oracle Fusion Applications Suite, Oracle Cloud SCM helps organisations seamlessly connect supply chain processes. And quickly respond to changing demand, supply, and market conditions," said the company.