Technology
PSU NewSpace India a private satellite operator?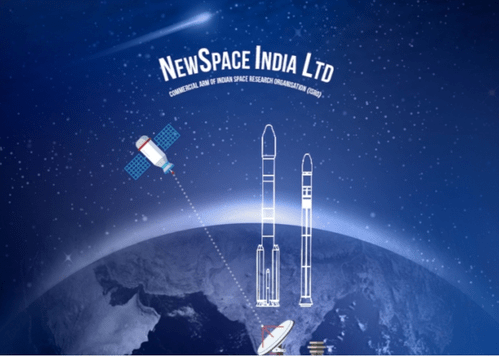 Has the Indian government privatised the newly formed commercial arm of Department of Space-NewSpace India Ltd?
The question pops up as the Rs 910 crore equity company has said.in its annual report 2021-22 — the latest available — that it is the country's first private satellite operator in India!
In the Chairman's speech published in the annual report D. Radhakrishnan, Chairman and Managing Director referring to the transfer of 10 satellites to the company By the Government of India he said: "With this, NSIL has emerged as the 1st Private Satellite Operator in India."
During FY22, the company had earned a revenue of about Rs 1,674.76 crore and a net profit of about Rs 342.98 crore.
In a different place, the annual report states: "NewSpace India Limited (NSIL), a Central Public Sector Enterprise under Department of Space, and the commercial arm of ISRO (Indian Space Research Organisation), got incorporated during March 2019."
As regards the shareholding pattern the annual report states: "The Company is not listed. on any Stock Exchange in India or abroad. The entire paid-up equity share capital of the Company is held by the President of India through its nominees."
Generally, the Department of Space refers to the private sector as 'non-government enterprises'.