Business
Import restrictions on PCs, tablets to ensure trusted hardware & systems: Centre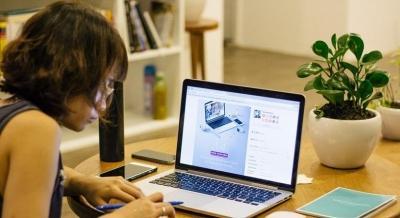 The Centre on Friday allayed consumer fears about the notification on restricting the imports of PCs, laptops and tablets, saying the objective is to ensure trusted hardware and systems and increase domestic manufacturing in these hardware categories.
Minister of State for Electronics and IT, Rajeev Chandrasekhar, said that India is becoming one of the world's fastest growing markets for digital products including laptops and servers etc.
"It is the government's objective to ensure trusted hardware and systems, reduce import dependance and increase domestic manufacturing of this category of products," he posted on Twitter (now X).
Commenting on a Twitter user's post which stated that the import restriction on PCs, laptops and tablets will only hit consumers, the Minister said that rapid digitalisation/cloudification of our economy and rapid growth of our digital economy is fuelling demand growth.
"This is not at all about license raj. It is about regulating imports to ensure trusted and verifiable systems and ensuring the India tech ecosystem uses trusted. And verified systems only that are imported and/or domestically manufactured trusted systems/products," he explained.
As the government announced restrictions on import of laptops, personal computers, and. Other electronics items to boost local manufacturing, domestic manufacturers cheered the move.
A. Gururaj, Managing Director, Optiemus Electronics Ltd, said the government's decision. Is progressive and has the potential to boost indigenous electronics manufacturing. In the country and also help in achieving 'Make in India' vision.
"We currently hold the production-linked incentive (PLI) for IT Hardware and are manufacturing laptops for notable brands. With this move, we expect further expansion of our capacity to manufacture these devices,: he said.
Videotex Director Arjun Bajaj said they are grateful for the government's support in fostering. An environment for domestic manufacturing in India by putting an import ban on laptops, tablets, PCs and other products.
"The focus now is on the potential benefits such support can bring. To research and development (R&D) and the manufacturing of electronics products in the country. This highly encourages building the whole manufacturing ecosystem in the country," he noted.