Technology
WhatsApp launches global security centre to further safeguard users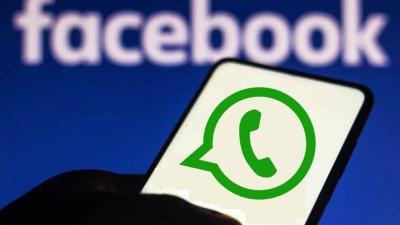 Meta-owned WhatsApp launches on Thursday launched a new global security centre for users to learn more about how to protect themselves against spammers and unwanted contact, as it faces scrutiny over the menace of international spam calls and messages.
The company said it has created the online resource to build awareness about various safety measures and in-built product features that empower users to take control of their safety.
The security centre will be available in English and 10 languages — Hindi, Punjabi, Tamil, Telugu, Malayalam, Kannada, Bengali, Marathi, Urdu and Gujarati.
WhatsApp launches is an internationally available freeware, cross-platform, centralized instant messaging and voice-over-IP service owned by US tech conglomerate Meta. It allows users to send text and voice messages, make voice and video calls, and share images, documents, user locations, and other content.
The company last month took action on international scam calls in India, after the government took cognisance of the issue affecting millions of WhatsApp users.
These spam calls with international numbers, mostly from African and Southeast Asian countries, along with fake messages from unknown users, flooded WhatsApp users in the country.
The platform has ramped up its artificial intelligence (AI) and machine learning (ML) systems to bring down such incidents significantly.
The platform, which has over 500 million users in India, also launched a safety campaign Stay Safe with WhatsApp,' highlighting product features that empower users to take control of their online safety.
"Protecting personal messages with end-to-end encryption is one of the best lines of defence against scammers and fraudsters and in addition to that WhatsApp is consistently working on new and innovative ways to enhance people's safety and privacy," said the company.