Technology
YouTube Shorts now averaging over 50 bn daily views: Sundar Pichai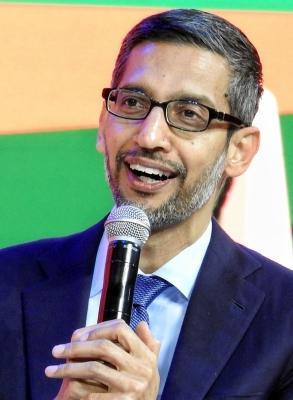 YouTube Shorts, Google's answer to TikTok, is now averaging over 50 billion daily views, up from 30 billion that was last reported, Alphabet and Google CEO Sundar Pichai has announced.
Pichai said that this performance will reward creators and help improve the Shorts experience for everyone.
"Our subscription business continues to grow, with YouTube Music and Premium surpassing 80 million subscribers, including trials. Together with our YouTube Primetime channel subscriptions and YouTube TV, we have good momentum here," Pichai said during the analysts' call late on Thursday.
In December, the National Football League announced YouTube will pay around $2 billion a year for rights to the "Sunday Ticket".
According to Pichai, YouTube's NFL Sunday Ticket will help acedrive subscriptions, bring new viewers to YouTube's paid and ad-supported experiences, and create new opportunities for creators".
YouTube advertising revenue was $7.96 billion — down 8 per cent from $8.63 billion the year prior — in the December quarter.
"Beyond our advertising business, we have strong momentum in Cloud, YouTube subscriptions, and hardware. However, our revenues this quarter were impacted by pullbacks in advertiser spend and the impact of foreign exchange," said Pichai.
He said there are many opportunities to build on the progress at YouTube over the years, starting with Shorts monetisation.
"Overall, I see this as an important journey to re-engineer the company's cost base in a durable way," said Pichai.