Telangana
Y.S. Sharmila floats political party in Telangana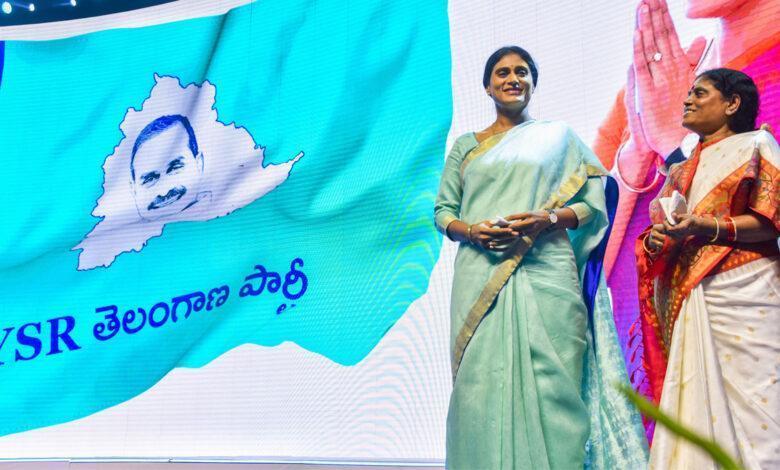 Marking her political foray, Y.S. Sharmila, daughter of former AP CM Y.S. Rajasekhar Reddy, floated YSR Telangana Party in Hyderabad on July 8th on the occasion of her father's birth anniversary.
Assuring her support for the people of Telangana, she said she would bring 'Rajanna Rajyam' to Telangana, and would take forward the welfare promises made and fulfilled by her father.
Interestingly, she went all ballistic over Telangana Chief Minister K. Chandrasekhar Rao. She said KCR failed to fulfil promises and added that she would go on a padyatra in 100 days to interact with people and understand their problems.
On the river water row between Andhra Pradesh and Telangana, she said both the CMs should sit together and resolve the Krishna water issue. Hitting out at the BJP and the ruling TRS in the state, she alleged that both parties were hand in glove.
Andhra Pradesh Chief Minister Y.S. Jagan Mohan Reddy has distanced himself from his sister's political foray into Telangana even before her first public meeting in Khammam three months ago. Sharmila's mother, Y.S. Vijayalakshmi, who had stood by her son when he launched his political party after moving away from the Congress, stood by her daughter during the launch of YSRTP.
According to political experts, Sharmila's party has no relevance and neither does her party have any ideology. "The entire event smacks of self-promotion and roadshow in the time of a pandemic is not called for. Budding politicians also need to take current time into account and make decisions," said a senior analyst.
Only time will tell how Sharmila will stay relevant in Telangana politics at a time when Revanth Reddy has been elevated as Congress President in the state and KCR's family continues to rule the roost.