Health & Wellness
Devastating 2nd wave: Centre's statement claiming 'no oxygen deaths' gets India furious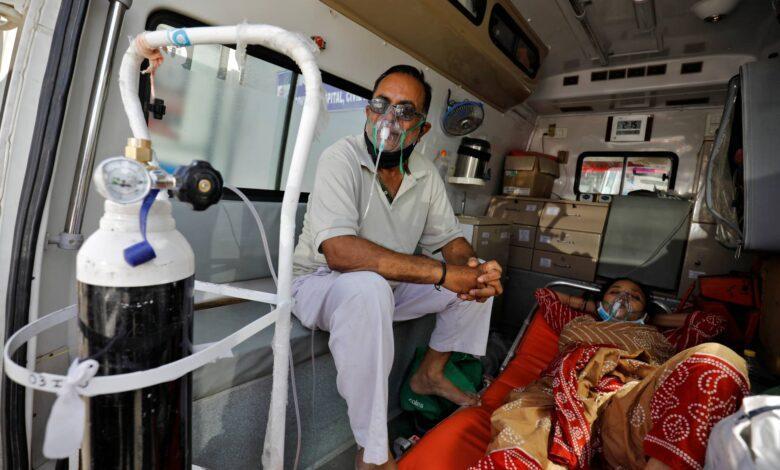 No data was provided by states on deaths due to oxygen shortage — this statement by the Centre has led to a huge political backlash. At the peak of the second Covid wave, the struggle among India's hospitals and patients had captured global attention.
Oxygen shortage led to many deaths in India, including in the national capital, the Opposition leaders and Delhi government said, slamming the Centre. "It's completely false to say no one died due to the oxygen crisis. Why were hospitals making desperate appeals everyday at the High Court? The centre may soon say there was no pandemic," citizens asked, in response.
Netizens, in the meanwhile, got furious over the Centre's response on "no oxygen deaths" while in reality, every Indian had some person close to them affected with COVID or one who died of COVID due to lack of oxygen.
In a written reply to Rajya Sabha on Tuesday, Junior Health Minister Bharati Praveen Pawar stated that health is a state subject and states and Union Territories regularly report the number of cases and deaths to the centre. "However, no deaths due to lack of oxygen have been specifically reported," she said.
Blaming the states, the country's new Health Minister Mansukh Mandaviya told parliament: "Prime Minister repeatedly told the states…deaths have to be registered, there's no reason to hide. It's the responsibility of the states. We keep a record of data provided by the states. That's all the central government has to do."
Shiv Sena's Sanjay Raut, in return, slammed the ruling BJP over the statements: "I am speechless. For families who've lost their loved ones due to the shortage of medical oxygen, how would they've felt listening to this. These families should file a case against the government," he said.
India saw a massive shortage of medical oxygen and hospital beds at the peak of the second wave and many nations came forward to help amid desperate appeals on social media. In Goa, over 80 people died at a state-run medical facility over five days in May. In Tirupati, Andhra Pradesh, 11 Covid patients admitted to a hospital ICU died.
Across the country, courts saw marathon hearings over the issue as patients and their families faced shortage and black marketing of oxygen cylinders. This response from the Centre has not only made Indian citizens furious but also clearly shows how they lack any hope for preparation of the country for the imminent third wave.