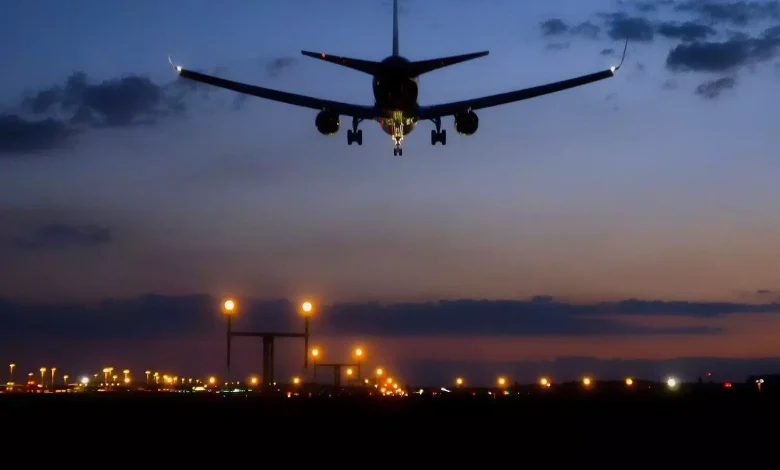 Night flights from Andhra Pradesh's Visakhapatnam International Airport will be suspended for more than four months to facilitate resurfacing of the runway.
Night flights will be stopped from November 15 till the end of March 2024. No flights will be operated from 9 p.m. to 8 a.m.
The closure of the airport for 11 hours every day will affect 12 domestic flights and one international flight.
The Navy, which controls the airport, has informed the airlines about its decision to suspend the night flights to facilitate the work.
Visakhapatnam International Airport is a customs airport in Visakhapatnam, Andhra Pradesh, India. It also operates as a civil enclave on an Indian Navy airbase named INS Dega. It lies between the city localities of NAD X Road and Gajuwaka. The airport covers an area of 350 acres
The Air Traffic Control (ATC) of the airport is under the control of the Navy whereas the Airports Authority of India (AAI) operated the civil enclave.
Normally, the resurfacing of airport runways is done once in about 10 years. According to Visakhapatnam Airport director S. Raja Reddy the runway was last resurfaced in 2009.
The Airport director has sought a reduction of the closing time from 10.30 p.m. to 7 a.m. to minimise the inconvenience to passengers. The AAI will take up the issue with the Navy headquarters.
The suspension of night flights for four months is also likely to affect the business. Of tour-and-travel operators during the winter tourism season. Tourists from different parts of the country visit the port city and the nearby tourist spots. Of Araku and Lambasingi after Dasara and till the end of January.