Featured News
Andhra Pradesh govt to lay foundation stone of Bhogapuram airport on May 3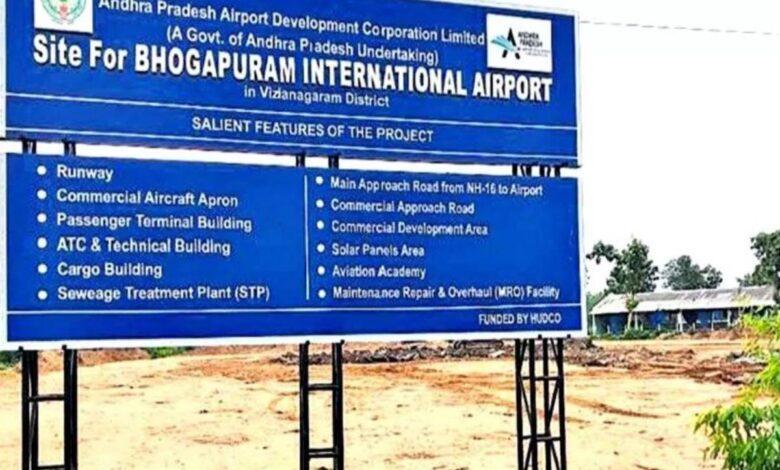 Andhra Pradesh Chief Minister Y.S. Jagan Mohan Reddy will lay the foundation stone for the Greenfield International airport at Bhogapuram near Visakhapatnam on May 3.
State Minister for Information Technology, Industries and Infrastructure Gudivada Amarnath announced this on Monday.
He visited the land where the airport will come up at Bhogapuram in Vizianagaram district.
The Minister said the construction of the airport would fulfill a long-cherished dream of the people in northern region of Andhra Pradesh.
The Minister went around the land where the trumpet highway will be built and where the Chief Minister will address the public meeting after laying foundation stone.
He discussed the arrangements for the meeting with leaders of the ruling YSRCP and officials.
After the meeting, Amarnath told mediapersons that the development of the airport is a prestigious project for the state government. He said all arrangements have been made which are required before laying the foundation stone.
The Minister revealed that the airport will come up in an area of 2,200 acre. The government has already acquired 2,195 acre and the remaining land will be acquired soon.
Amarnath assured the people that the government will fulfill the assurances given to them. He said the construction of the airport would be completed in 24 to 30 months.
GMR Group is constructing the airport and it has announced plans to invest Rs 5,000 crore. Its Chairman G. Mallikharjuna Rao stated recently that the airport work would begin by the end of May.
The airport would initially have the capacity to serve six million passengers and ultimately cater to 40 million passengers annually.
Rao also exuded confidence that the construction of the airport at Bhogapuram would spur economic activity in the northern region of Andhra Pradesh.
Citing the example of Shamshabad airport in Hyderabad, he said the brisk economic activity in and around the airport created many livelihood opportunities and hoped that the same kind of development would take place in the north Andhra region.