Featured News
Paytm signs MoU with Andhra govt to empower millions of merchants, street vendors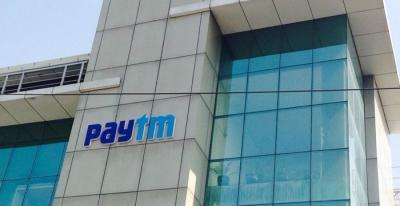 One97 Communications Limited, that owns leading payments and financial services company Paytm, on Monday announced it has signed a memorandum of understanding (MoU) with the Andhra Pradesh government to drive initiatives in financial inclusion, public health and cyber security and empower millions of merchants, street vendors and hawkers in the state.
The MoU was signed on the sidelines of the Andhra Pradesh 'Global Investors Summit 2023', in the presence of Saurabh Gaur, Secretary, IT, Electronics and Communications, state government and Vijay Shekhar Sharma, Founder, Managing Director and CEO, Paytm.
"We are happy to partner with the government of Andhra Pradesh in their journey of sustainable development through inclusive growth. We are fully committed to driving financial inclusion at the last mile and this partnership is a step in that direction," said Sharma.
"We will continue to empower the people of Andhra Pradesh by enabling lakhs of small businesses with mobile payments and access to various financial services," he added.
Under the MoU, Paytm plans to empower merchants, street vendors and 'ChiruVyaparulu' (street hawkers) in the state to accept digital payments and provide them access to loans through its lending partners.
Paytm plans to extend its platform for providing e-government services, which will be conveniently accessible to all Paytm Super App users.
Additionally, the company aims to empower various state government departments to accept digital payments from citizens and businesses, thereby enhancing service delivery for the people.
The company proposed to also enable the digitisation of toll plazas across the state to accept payments digitally.
In the area of public health, Paytm proposed to collaborate with the State Health Authority in facilitating seamless OPD appointment booking at government and private hospitals under the forthcoming Unified Health Interface (UHI) programme.
Paytm also plans to conduct cybersecurity training for state police personnel and launch a joint campaign to raise awareness of cybersecurity best practices among citizens, particularly those residing in non-urban areas.