Featured News
This team from IIT Hyderabad Team will lead core COVID website for India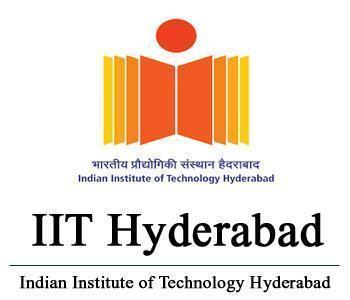 Earlier it was Visakhapatnam's Medtech Zone, now it is Hyderabad. The Telugu States, their infrastructure and their work has been serving India in helping the country crawl out of the pandemic. Now, researchers from IIT Hyderabad, who along with data researchers from IIT Kanpur had developed the noted SUTRA epidemiological model for Covid-19, will now manage 'covid19india.org', the go-to website for millions in India and abroad that tracked the spread of the SARS-CoV-2 during the last two cycles of the pandemic in India.
The website, 'covid19india.org'. was a voluntary collective with no formal organisation, no employees and no hierarchy but ran by a group of researchers who volunteered their time to track Covid infections across India in real-time and come up with software and Application Programming Interface (APIs) needed to update the website.
In the last 16 to 18 months, the covid19india.org website was operated with the help of nearly 300 volunteers and had 4.4 billion website visits. Numerous dashboards and projections on Covid-19 made by independent researchers are driven by the website.
"IIT Hyderabad will carry-on the outstanding work of covid19india. A beta version of the website is at https://covid19tracker.in. Our thanks to the team at covid19india for making their code base public, and also for extending their support to the IITH team," SERB National Science Chair, IIT Hyderabad and founding members of SUTRA model, M Vidyasagar said.
The Chair of Science and Engineering Research Board (SERB) said "Our data is not up to date at present. Not all States are providing regular updates in a public medium. Some people such as journalists may get access to updates. The data integration is not complete and so data will differ slightly from that on covid19india. Also, not all States provide district-wise data".
Tracking Covid-19 data is a long-haul activity and needs a dedicated team to track the data from every State and update in the website regularly, a major reason why the volunteers of covid19india.org, who had started the initiative, had to give up.
"We expect cases to be reported for the foreseeable future. But as a voluntary initiative, we can't keep this running indefinitely. Having committed the last 16 months to this cause and seen through the second wave, the team feels that October 2021 is a reasonable date to sunset the initiative, especially as there are many other credible public sources of information now," the volunteers from covid19india.org, had said.