Featured News
Welfare of Workers is goal of our govt: Andhra CM Jagan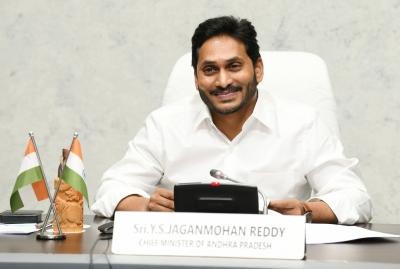 Andhra Pradesh Chief Minister Y.S. Jagan Mohan Reddy said on Monday that the welfare of workers is the goal of his government.
He greeted workers on May Day — International Workers Day. "Brother workers..Your labour is priceless. You are the key to the development of a country or a state. Happy May Day to all the labor brothers who are constantly working for the welfare of society," the chief minister tweeted.
Welfare of Workers, On the occasion of May Day, Andhra Pradesh Governor S. Abdul Nazeer congratulated all the workers. He said that workers are creators of wealth in every field of life and International Workers' Day is a day to show respect for the dedication and hard work of countless workers, who are the creators of infrastructure, builders of resources and the backbone of the nation's development.
Leader of opposition and Telugu Desam Party (TDP) president N. Chandrababu Naidu also greeted workers and farmers on May Day. "The progress of society is the result of your hard work. That is why Telugu Desam Party is sincere for the welfare of the working people and the protection of their rights. On this occasion, I hope that good days will come when the value of your hard work will increase," he said.