Careers & Education
Modi at ISB: Chandrababu recalls how he brought the premier business institute to Hyderabad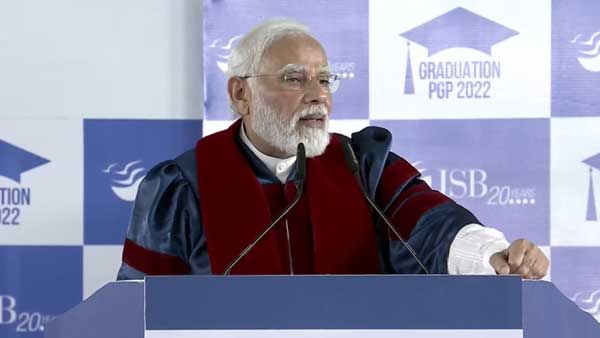 Prime Minister Narendra Modi's visit to the Indian School of Business on its 20th anniversary celebration has made news in the Telugu states. More so because attention was on how the ivy-league institution came to Hyderabad.
It is surreal to recall how the then Chief Minister of united Andhra Pradesh N. Chandrababu Naidu envisioned the idea and brought it to the city. Many Telugus and those who recognise Chandrababu Naidu's efforts have started a trend on Twitter #ThankYouCBNForISB. That has been trending on social media, along with how the ISB materialised from Chandrababu's vision.
How ISB came to Hyderabad
The story is then CM Chandrababu Naidu came to know that some leading industrialists were planning to establish a world-class business school from his then secretary and IT whiz Randeep Sudan. He had informed Naidu that A.P. should grab the opportunity. Naidu started with contacting each member of the ISB scouting team personally and sending them a letter. But the members informed that Hyderabad was not on their list saying they shortlisted three metros — Chennai, Mumbai and Bangalore.
But, Chandrababu didn't stop. The ISB would not have come to Hyderabad if efforts stopped there. "But, I was reluctant to give up. I invited them for a cup of coffee," Chandrababu Naidu had recalled his experience in his tweets.
Later, the ISB team agreed for a breakfast meeting. Chandrababu had sent his ministers to the airport to receive the ISB team. A presentation was made to them after breakfast. The delegation sought to know what incentives they can expect from the government as the ISB was no-profit organisation and run by a trust.
Chandrababu had assured the team, "Since you will be visiting other States, whatever they offer, please let me know. If they offer X, I will make it X+1. They told me they will get back to me with a decision. The Government of Andhra Pradesh signed an MoU on 19th September 1998 for the setting up of ISB in Hyderabad."
Why vision matters
The Foundation Stone was laid on 20th December 1999 and the rest is history. So, 20 years down the lane, ISB has produced some of the best brains that are helping India and the world right now in various sectors. This is something visionaries and great leaders do. So, maybe, it is time for people to realise the longevity of such positive decisions which will not just benefit the country but also its citizens on the whole.
And, that is why, having a long-term vision matters! ISB is a standing example of that.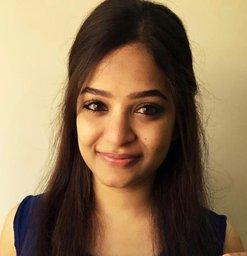 Communications Consultant:
TEJASWINI PAGADALA is an independent communications consultant. She has previously worked with the Andhra Pradesh Chief Minister's Office as the Communications Officer where she has written English speeches for the CM, managed English media communication from the CMO and handled social media accounts of Andhra Pradesh Chief Minister and the Government.