News
7 die of suffocation in oil factory in Andhra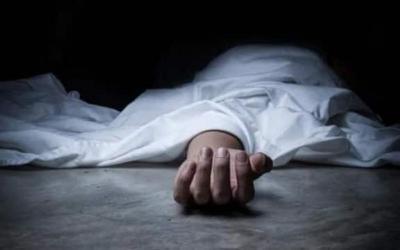 At least seven workers were suffocated to death while cleaning a tanker in an oil factory in Andhra Pradesh's Kakinada district on Thursday.
The incident occurred in the premises of Ambati Subbanna oil factory at G. Ragampeta in Peddapuram mandal of the district.
The workers had entered a 24-feet deep oil tanker one by one to clean it and suffocated to death.
Five of the deceased belonged to Paderu in Alluri Sitaramaraju district while two others were from Pulimeru village of the same mandal.
The deceased were identified as Vechangi Krishna, vechangi Narasimham, Vechangi Sagar, Korathadu Banji Babu, Karri Rama Rao, Prasad and Kattamuri Jagadeesh.
Police rushed to the spot and took up the investigation. The incident sent shock waves in the village.
The families of the deceased alleged that the factory management did not take necessary precautions which led to the tragedy.
District Superintendent of Police M. Ravindranath Babu and collector Kritika Shukla also rushed to the spot.
The SP said criminal action would be taken against the management of the oil factory. The collector assured the families of the deceased that she would recommend to the government for compensation.
Local MLA and former home minister Chinnarajappa also visited the oil factory. He alleged that inexperienced workers were hired for cleaning the tanker.