News
Renaming places? Communal politics of BJP in full throttle in Andhra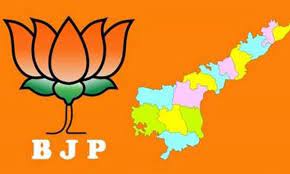 It is not news that the Bharatiya Janata Party practices communal politics. It is a well-known fact that the BJP ensures that it rolls out its communal strategies and propaganda two years before the election to make sure its influence is massive in the state it is targeting.
Well, Andhra Pradesh will see assembly elections in 2024. But, BJP is a party that believes that strong messaging requires enough time. Hence, it has begun rolling out its propaganda machines through AP's BJP leaders. For instance: Recently, AP BJP President Somu Verraraju raised objection to the "Jinnah Tower" in Guntur and demanded a name-change for the insignificant tower.
Interestingly, many people in the state didn't even know that such a tower existed in the state in first place. But, what this indicates is, by picking such an insignificant issue but giving it a communal angle, the BJP ensures that even such a trivial message reaches the public.
In another incident, Somu Verraraju also demanded that Vizag's King George Hospital be renamed (because it has a Christian name). Apparently, "the government should reconsider the name of KGH and it should be renamed after Tenneti Viswanatham or Gouthu Lachchanna," he demanded. The reason for renaming is because: "The contribution of engineer Veeranna who was instrumental in the construction of Sir Arthur Cotton and Dowleswaram (Dhavaleswaram) Barrages."
Similarly, the BJP, which is usually seen as a party that discourages massive liquor sale, has turned its strategy around for AP. The party leaders made a statement that they would give liquor for as less as Rs. 50 if BJP came to power. It even went ahead and said that bringing down the prices of liquor would benefit the poor.
Political analysts say that the ongoing strategy of the BJP may not work in its favour because AP has a caste-driven population, unlike the north where BJP can drive communal propaganda. How this will turn out for the saffron party in Andhra is yet to be seen as there are still two years for the state assembly elections!