Politics
40 Years of TDP: 11 Things Telugu Desam introduced to India & How it Made a Difference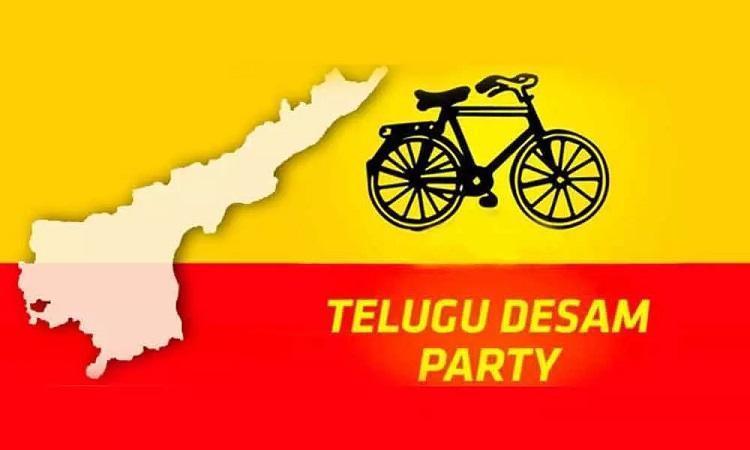 As the Telugu Desam Party today celebrates 40 years of its journey in Indian Politics, here's a look at key milestones on how the Telugu Political Party has brought some significant changes in Indian polity and governance system.
Identity for Telugus: South Indians were commonly known as Madrasis even until the creation of Andhra Pradesh. After an incident where T. Anjaiah, the then CM of AP, was insulted by former PM Rajiv Gandhi, NTR as the CM candidate made Telugu identity his poll plank and won the election in 1983, bringing TDP to power. Following this, TDP also laid the foundation for Telugu identity.
Regional party playing national politics: NTR founded (a national political coalition of non-Congress parties called) The National Front in 1989 and was elected its founding president. The National Front came to power at the centre the same year. His brain child of a highly federal party formed by a coalition of all the locally popular secular regional parties was successful and signalled the end of single-party domination at the centre
Mandal Parishad Reforms (Decentralisation of Governance): The mandal system came into existence as an administrative reform under NTR's Chief Ministership, as part of reducing the size of erstwhile taluks and making them more effective and manageable. The decentralisation of taluks into mandals was done with a two-pronged strategy of modernising the revenue administration, record-keeping as well as further decentralising the panchayati raj system. This not just modernised governance but also decentralised it and encouraged rural governance.
Recognition for BCs: As one of the political parties that brought recognition for the Backward Caste community, TDP takes pride in this and also has this community as one of its strongest votebanks. From giving the BCs a voice in politics to appointing them in key positions, TDP made a difference to this community massively.
Foundation for India's Telecom Reforms: Led by former CM N. Chandrababu Naidu under A.B. Vajpayee's PMship, the national IT Task Force was responsible for the IT Action Plan, pushing for liberalisation of the Telecom sector and also made a Vision for Internet and its access to citizens of India. This Task Force led by TDP leader is also today responsible for proliferation of smartphones and telecom industry in India.
Janmabhoomi (foundation for Swachh Bharat): Local governance and accountability is something that Chandrababu Naidu introduced to Andhra Pradesh during his stint as the CM. From increasing green cover to sanitation & hygiene and cleanliness along with Waste to Energy, every social initiative came from driving the citizen to participate in these programs to make them partners in development of the state.
Floating the idea of Open-Skies Policy: In 2001, Chandrababu Naidu proposed opening up the aviation sector — to create a free-market environment for the airline industry. This also pushed the then Vajpayee Government to sign a deal with ASEAN countries to increase frequency of their flights to Indian metro cities.
Abolition of Patel-Patwari System: Patel-Patwari System of Land Records & Tenancy Laws around it usually ensured that sale of lands and any ownership benefited the landlords. This system not just created many middlemen but also took away land rights from many innocents and kept people under slavery of the landlords.
Development & Economic Growth: The Telugu Desam Party enjoys its position as the first party in India that pitched development and economic growth as an election plank and went to polls in the early 1990s. This started with Chandrababu Naidu (as AP CM) and SM Krishna (as Karnataka CM) where the CM became the Chief Diplomat who carried out friendly diplomatic relations between India and other countries, encouraging foreign investors to invest in these states, eventually benefitting India's image globally.
Property Inheritance Rights for women: NTR, during his Chief Ministership of Andhra Pradesh, ensured that the Hindu Succession Act of 1956 was amended to include that, not just the son, but daughter also has equal inheritance rights to claim her father's property.
11. Cooperative Federalism in letter & spirit: From cobbling up the United From Government to extending a friendly hand to the NDA 1 & NDA 2, the TDP has been at the forefront of maintaining friendly camaraderie with all political parties across India. The TDP also has the credit of reaching out to other states and helping them out during crises. This also explains how the TDP follows cooperative federalism in letter & spirit & maintains cordial relations with other political parties.