Politics
Andhra CID arrests TDP leaders in chit fund company case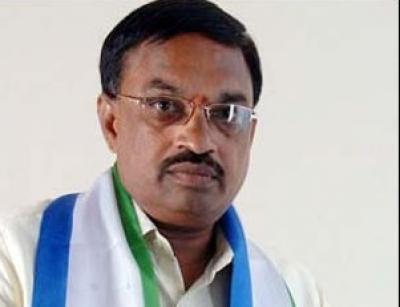 To clarify the Andhra Pradesh Police's CID on Sunday arrested former Telugu Desam Party (TDP) MLC Adireddy Appa Rao and his son and TDP state Executive Secretary Adireddy Srinivasa Rao in a case relating to financial irregularities in a chit fund company.
The Andhra CID sleuths arrested the father-son duo from their residence in Rajamahendravaram and shifted them to the CID office. Appa Rao, who is the husband of TDP Rajahmundry MLA Adireddy Bhavani and their son Srinivasa Rao are said to be directors in Jagajjanani Chit Funds Private Ltd.
The main opposition party condemned the arrests. Several party leaders and workers reached the party office in Rajamahendravaram and voiced their protest over the arrests.
Meanwhile, TDP national President and former Chief Minister N. Chandrababu Naidu spoke to Bhavani over phone and expressed solidarity with her.
However Naidu said that the political harassment and vendetta by the YSR Congress Party (YSRCP) government is increasing by the day. He lamented that there is no change in the ruling party's behavior.
The TDP President said the YSRCP government believed only in illegal cases and illegal arrests. He said the arrest of Appa Rao and Srinivasa Rao is another example of the YSRCP government's politics of vendetta.
Naidu alleged that Chief Minister Y.S. Jagan Mohan Reddy does not want anybody to do business in the state. "Is CID a government investigation agency or YSRCP threatening agency," he asked
The TDP chief said despite courts reprimanding the government on many occasions, the Jagan government has not mend its ways.
TDP's Andhra Pradesh unit chief Atchanaidu said the party was not afraid of illegal cases and arrests. He alleged that there is no difference between YSRCP 'goondas' and CID officials. The former minister said while on one hand, YSRCP leaders were resorting to physical attacks on TDP workers, the CID, on the other, is raiding the houses of TDP leaders in the name of searches.