Telangana
Telangana Regularises over 5,000 contract Employees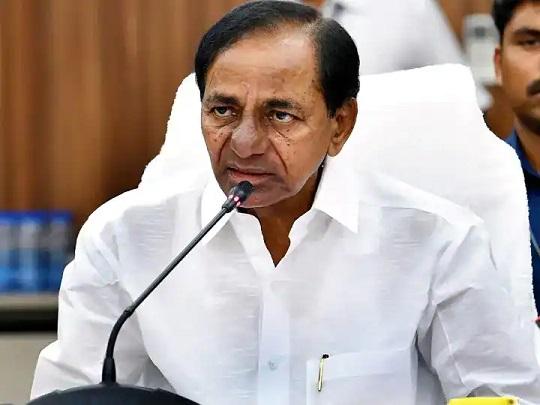 The Telangana government on Sunday issued orders for regularisation of over 5,000 contract employees in various departments.
The orders were issued after Chief Minister K. Chandrasekhar Rao approved the file concerned after taking his chair in his chambers in the new state Secretariat.
A Government Order (GO) regularising the services of 5,544 contract employees in 16 departments was issued by Special Chief Secretary K. Ramakrishna Rao.
Finance Minister Harish Rao tweeted the GO and thanked the Chief Minister for fulfilling his promise.
The contract employees whose services will be regularised include 2,909 junior lecturers, 180 junior lecturers (vocational), 390 polytechnic lecturers, 270 degree lecturers, 873 multipurpose health assistants in the Health Department, 179 lab technicians and 158 pharmacists.
The file for regularisation of contract employees was one of the six files signed by the chief minister after occupying his chair in the new Secretariat.
The first file he signed was on the implementation of the Dalit Bandhu Scheme in 2023-24. He signed the file pertaining to extending Dalit Bandu benefit to 1,100 beneficiaries each in 118 Assembly constituencies (except Huzurabad where the scheme has already been implemented).
KCR also signed a file relating to the distribution of Podu land titles. From May, the district wise distribution programme will be undertaken. As many as 1,35,000 beneficiaries will be provided the land titles for about 3.9 lakh acres.
The Chief Minister signed the third file regarding the beneficiaries of Chief Minister's Relief Fund (CMRF).
The fourth file he signed was related to the KCR Nutrition Kit for pregnant women. These kits will be distributed in all the districts. As the government targeted to distribute 13.08 lakh kits across the state, 6.84 lakh pregnant women will benefit. The cost of each KCR nutrition kit is Rs 2,000 and for this project, the government allocated Rs 277 crore.
KCR also signed the file relating to the Palamuru Lift Irrigation scheme.