Politics
Chandrababu Naidu condemns filing of case against Pawan Kalyan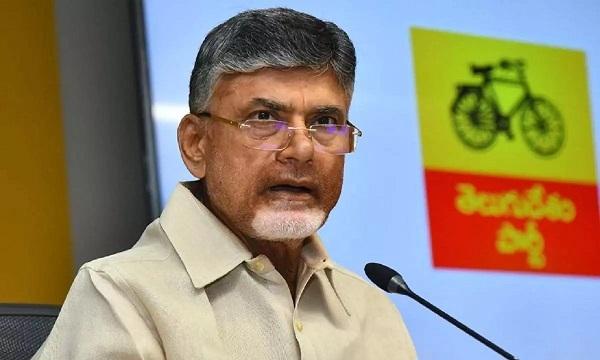 Telugu Desam Party (TDP) president N. Chandrababu Naidu on Friday strongly condemned the filing of a case by the Andhra Pradesh government against Jana Sena chief Pawan Kalyan.
The former chief minister termed it as a shameless and unethical act.
The former Andhra Pradesh chief minister tweeted that the prevailing situation in the state is so bad that it has now become a crime to question the government for committing blunders.
The state government's policy is now that if people raise their voice on their problems they are being attacked and if political parties question the ruling dispensation, false cases are being foisted against the leaders, the former chief minister regretted.
Advising the state government to do away with this kind of suppressive attitude, Chandrababu Naidu felt that any ruling dispensation should be answerable to the public.
"How can a case be registered against Pawan Kalyan for simply questioning the volunteers. Gathering the personal details of the people against the laid down norms," he questioned. 
While gathering personal and family details of individuals itself is totally wrong, misusing these details is highly unethical, Naidu felt.
"If at all if any case is to be registered, it should be filed against the Chief Minister, Jagan Mohan Reddy, who is misusing the systems," the TDP supremo stated.
Maintaining that the state government talking about prestige is a big joke, Chnadrababu Naidu. Felt that the respect and reputation of the state have got completely damaged in these four years. 
Instead of stifling the voices of the innocent people, concentrate on the development. And progress of the state, Chandrababu Naidu told Jagan Mohan Reddy. 
Personal attacks and filing of false cases against innocent persons will not deviate. The public attention from the sins committed by the state government, Chandrababu Naidu remarked. And demanded a reply from the ruling dispensation on the false cases filed against several individuals. 
The state government had Thursday accorded permission to prosecute actor-politician Pawan Kalyan. For his defamatory statement against volunteers and the government. 
The state government issued a Government Order (GO), directing the public prosecutor. To file a complaint in a competent court of law against the JSP leader, who linked volunteers to human trafficking. 
The GO cited Pawan Kalyan's speech of July 9 at Eluru in which he stated that volunteers. Are the sole reason for the cause of missing 29,000 women according to NCRB data in Andhra Pradesh.