Politics
CID files yet another case against Chandrababu Naidu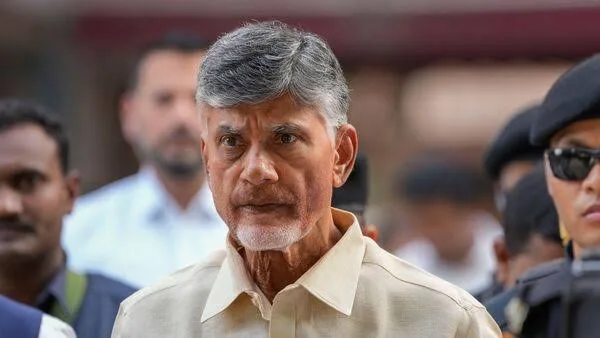 The Andhra Pradesh Police's CID has registered another case against TDP supremo and former Chief Minister N. Chandrababu Naidu, who was released on interim bail in an alleged skill development scam case two days ago.
The latest case pertains to free sand policy and this is the fifth case to be filed by the CID since it arrested Naidu on September 9.
The case was registered on Wednesday against Naidu, then Mines and Geology Minister Peethala Sujatha, and former MLAs Chintamaneni Prabhakar and Devineni Umamaheswara Rao.
On a complaint lodged by the Director, Mines and Geology, V.G. Venkat Reddy, Naidu and others were booked under Sections 120(B), 409 r/w 34 Indian Penal Code (IPC), and section 13 (1)(d) r/w section 13(2) of the Prevention of Corruption Act, 1988.
While Sujatha is named as accused number 1, Naidu, Prabhakar and Uma Maheswara Rao are mentioned as A2, A3, and A4 respectively.
It is alleged that Naidu, his then Cabinet colleague and MLAs from the specific sand reach areas and others significantly benefited out of the free sand policy.
The CID stated in its FIKR that the free sand policy was implemented by the then government without following due procedures.
Mala fide intentions were seen in the implementation of the policy, which was pursued hastily, it alleged. The financial implications arising out of it were not discussed. It is also necessary to note that between the years 2016 and 2019 the number of illegal sand mining cases registered in the state was more than 1,000 and the value of the penalty collected was to the extent of Rs 40 crore.
This is the second case to be filed against Naidu this week. The Telugu Desam Party (TDP) chief was booked on October 30 for allegedly granting illegal permissions to liquor companies in the state when he was the Chief Minister. The CID has named him accused number three in the case. It informed Vijayawada ACB Court about filing the latest case under the Prevention of Corruption Act.
The Andhra Pradesh High Court on October 31 granted interim bail to Naidu for four weeks on health grounds. He walked out of jail after 52 days.
The CID had arrested him on September 9. It was alleged that Naidu and others caused a loss of Rs.300 crore to the state exchequer in the name of setting up skill development centres. On September 11, the investigating agency had filed a Prisoner Transit (PT) warrant petition against Naidu in the Amaravati Inner Ring Road. The CID filed another PT warrant petition against Chandrababu Naidu in the FiberNet scam. The CID has alleged that the work order for the first phase of the AP FiberNet Project of Rs 321 crore was allotted to Terasoftware in violation of rules and by manipulating the tender process. The project was aimed at providing optical fiber connectivity to villages and towns across the state.