Technology
GoDaddy CEO Aman Bhutani lays off 8% of workforce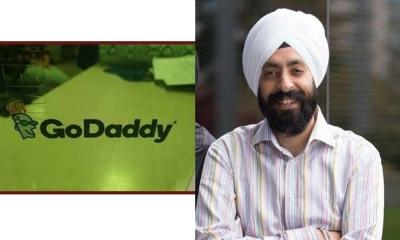 Aman Bhutani, CEO of global web hosting platform GoDaddy, has announced to lay off 8 per cent of the workforce amid increasingly challenging macroeconomic conditions.
In an email to employees, Bhutani said that most impacted roles are in the US, affecting multiple levels in the company and every division.
"The planned impacts also include ongoing work to more deeply integrate three of our brands — Media Temple, Main Street Hub and 123 Reg — into GoDaddy," he wrote.
Impacted team members received a meeting invite from their leadership to learn the details of their transition, aligned with local employment processes.
"Media Temple customers and team members are already aware of the transition to GoDaddy infrastructure as we work to sunset the brand, and team members will receive a meeting invite today to explain the path forward for them," Bhutani informed.
Some roles in 123 Reg may not be required longer-term and "we will notify any impacted team members by March 1, 2023".
The company is offering the impacted employees a transition package, in line with local laws and customs.
In the US, this will include 12 weeks of paid administrative leave with continued core benefits coverage.
In addition, departing team members will be eligible for two additional weeks of severance per year worked (with a minimum of four weeks), extended healthcare benefits, as well as outplacement and immigration support to help with their transition, according to GoDaddy CEO.
In less than two months into the new year, more than 336 tech companies have laid off more than 1 lakh tech workers, according to layoffs.