Technology
Swiggy now uses generative AI to boost user, restaurant experiences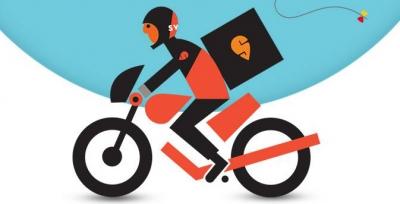 In an effort to boost user experience, online food delivery platform Swiggy on Thursday said that it will be using generative AI techniques to build products and services to enable intuitive ordering experiences.
With the help of AI-powered neural search, the company aim to help users discover food and groceries in a conversational manner, receiving tailored recommendations.
"Swiggy's neural search enables users to search using conversational and open-ended queries and receive recommendations tailored to their specific needs. This makes it easier for consumers to find what they're looking for without having to use or remember specific keywords," Madhusudhan Rao, CTO of Swiggy, said in a blogpost.
Moreover, the company said that the neural search capability has been built using. A Large Language Model (LLM), adapted to understand the terminology related to dishes, recipes, restaurants and Swiggy-specific search data. 
The neural search feature will be in pilot by September, and based. On the learning and results, Swiggy hopes to roll it out to all search traffic in its app. 
In addition, the neural search will soon support voice-based queries and. Queries in select Indian languages, making it even more accessible to users across different language preferences.
Further, the company mentioned that it is also integrating neural search into Swiggy Instamart, where customers can discover groceries and household items in a conversational manner, making shopping more intuitive and efficient.
Swiggy Dineout is another area where the company is harnessing generative. AI techniques to transform the way consumers explore dining options. 
"Our unique Dineout conversational bot acts as your virtual concierge, guiding you to restaurants. That meet your preferences, be it ambience, kid-friendliness, valet parking, ratings, cost, to name a few," Swiggy said.
The online food delivery platform is also building generative AI-led solutions to better serve restaurant and delivery partners.
The company is piloting in-house tuned LLMs to empower restaurant partners to self-serve. On processes and questions related to onboarding, ratings, payouts, etc, leading to faster issue resolution and streamlining. 
A conversational assistant powered by this LLM will be available in the restaurant-owner app and via WhatsApp.