Telangana
Telangana minister demands Naidu apologise for rice remark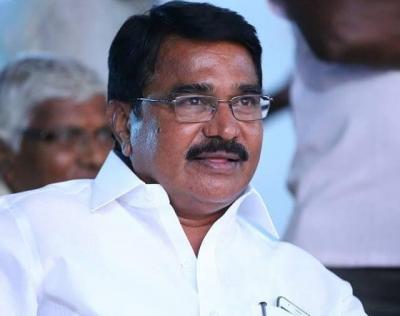 Telangana Agriculture Minister Singireddy Niranjan Reddy on Monday demanded that TDP chief and former Andhra Pradesh Chief Minister N. Chandrababu Naidu apologise for his remarks that people of Telangana started eating rice only after the TDP introduced subsidised rice scheme in 1980s.
Niranjan Reddy said Naidu should know the history before saying something.
Naidu, president of Telugu Desam Party (TDP), had said on Sunday that the people of Telangana shifted to eating rice from porridges made from pulses and millets only after his TDP came to power.
He claimed that people of Telangana started eating rice only after then Chief Minister N.T. Rama Rao rolled out the Rs 2/kg rice scheme.
Naidu was speaking at the launching of the Intintiki TDP (TDP for every household) programme in Hyderabad.
His remarks evoked strong reaction from leaders of Telangana's ruling party Bharat Rashtra Samithi (BRS), who demanded that he apologise to people of Telangana.
Niranjan Reddy said as far back as the 11th century farmers in Telangana used to cultivate paddy, wheat, sorghum, ginger, turmeric, onion and sugarcane under the chain of ponds built by Kakatiya rulers.
He pointed out that Hyderabad has been famous for its Dum Biryani since the 15th century.
The minister said that Naidu's remark that Telangana people started to eat rice only after TDP introduced Rs 2/kg rice is a proof of his lack of understanding and height of arrogance.
Biryani, Sherwani and Qubani were mentioned many times by Chief Minister KCR during the Telangana movement, he said.
Niranjan Reddy also said that the Telangana movement started because of malice, insult, hatred, discrimination and injustice towards the people of Telangana.
The merger of Telangana with Andhra in 1956 was the seed of destruction of Telangana as ponds were destroyed and existing projects were neglected, he claimed.