Telangana
Telangana requires 59,779 EVMs: Officials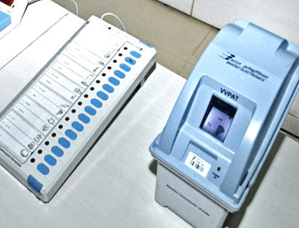 Telangana required 59,779 Electronic Voting Machines (EVMs) for Assembly elections scheduled on November 30, officials said on Monday.
A total of 2,290 candidates are in fray for elections to the 119-member Assembly.
There are 35,655 polling stations across the state. Lal Bahadur Nagar constituency in Greater Hyderabad, which has the highest number of candidates (48), requires a maximum number of Balloting Units (BUs) 1,719.
The constituency has 573 polling stations.
Serilingampally, which has the highest number of polling stations at 638, requires 1,276 BUs.
The requirement of BUs at each polling station has been worked out based on the number of candidates plus NOTA (None of The Above).
Each BU can accommodate a maximum of 16 candidates. Nine constituencies required three BUs at each of the polling stations.
Kamareddy, where Chief Minister and Bharat Rashtra Samithi (BRS) president K. Chandrasekhar Rao and state Congress chief A. Revanth Reddy are among 39 candidates, requires three BUs for each polling station.
Two BUs at each polling station will be installed in 55 constituencies.
An equal number of constituencies will require single BU in every polling station.
Meanwhile, the Chief Electoral Officer (CEO) has also released a list of counting centres for all 119 constituencies. The poll authorities have set up a total of 116 counting centres.
Counting of votes will be taken up on December 3.