Featured News
Controversy galore: How BJP provokes regional opposition parties
Prime Minister Narendra Modi bid farewell to the retiring President Ramnath Kovind last Friday. Well, as part of his farewell dinner, he invited Chief Ministers of BJP-ruled states and those state CMs where BJP has an alliance. But, Chief Ministers of states ruled by regional parties and the Congress party were not invited surprisingly, despite the protocol mandating it. This is a deliberate attempt by the Modi government to insult CMs of non-BJP governed states.
There is a clear protocol on who should be invited when hosting a dinner for the outgoing President. With protocol in place, it is strange that the Modi government overlooked them and invited only those CMs that the BJP favours.
Irrespective of political conflicts, the Prime Minister has to invite everyone who is in a constitutional position. The dinner given by PM Modi is not a personal one while President Ramnath Kovind did not come in his personal capacity. President Kovind attended the dinner hosted by PM Modi in the capacity of the Prime Minister. So all the Chief Ministers have to be invited.
The Prime Minister's Office, which invited 21 chief ministers to the dinner, did not invite CMs of Kerala, Chhattisgarh, Punjab, Delhi, West Bengal, Telangana, Mizoram and Jharkhand states. Interestingly, AP CM Jagan received an invitation for the President's farewell while Telangana CM KCR was ignored for obvious reasons. But the twist is Jagan did not make it to the farewell event.
Strangely, the Prime Minister's Office sent out invitations to the Resident Commissioners of various state buildings in Delhi citing short notice. Though it isn't mandatory for the Prime Minister to call everyone personally, instead he can summon any person in the PMO and extend an invitation to the Chief Ministers over the phone. But the PMO hasn't done anything as such because they were not given such instructions.
Modi did not call the CMs of the UPA coalition and also the CMs who supported Yashwant Sinha's candidature. What came as a surprise, however, Tamil Nadu CM Stalin was invited while the PMO lied that the farewell dinner event was finalized at the last minute and they had less time to send invitations. Despite getting an invitation, Odisha CM Naveen Patnaik skipped the event.
This move by the PMO is a clear provocation tactic against the regional parties and how the saffron party rakes up controversies. However, political analysts say it is done in a bad taste.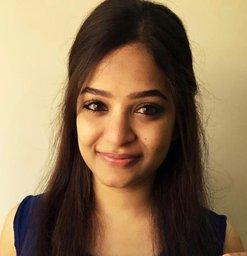 Communications Consultant:
TEJASWINI PAGADALA is an independent communications consultant. She has previously worked with the Andhra Pradesh Chief Minister's Office as the Communications Officer where she has written English speeches for the CM, managed English media communication from the CMO and handled social media accounts of Andhra Pradesh Chief Minister and the Government.