Community
Bureaucrat wins in HC, Jagan Govt's strategy boomerangs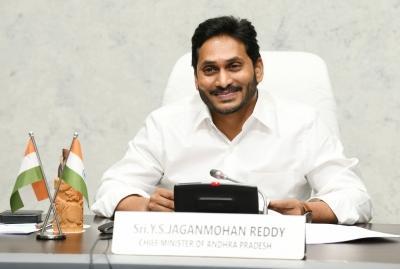 Political vendetta can take many shapes and forms. The one that the current state of Andhra Pradesh is witnessing how its Chief Minister Y.S. Jaganmohan Reddy and his government has been chasing bureaucrats who have worked closely with former CM N. Chandrababu Naidu.
In the latest High Court verdict, Jasti Krishna Kishore who was the CEO of AP Economic Development Board, was accused of misappropriation of funds by the previous government with respect to industrial development. On that basis, cases were foisted on him by the Jagan government and they tried to prove that he's a corrupt officer.
Following his suspension, Krishna Kishore, who is an IRS officer, went to court. The same strategy of vendetta politics was employed by the YSRCP in the case of Chief Election Commissioner Nimmagadda Ramesh and former DGP A.B. Venkateswara Rao. Both were hounded by the state police for wrongful accusations. On all these three bureaucrats, the AP government under Jagan filed criminal cases.
In Krishna Kishore's case, the AP High Court recently cleared him of all charges. According to the Central Administrative Tribunal (CAT), there was no fault with Krishna Kishore. Following this, CAT revoked suspension. and reinstated him. Post CAT's decision, Krishna Kishore received a promotion from the union government.
If one looks at the background of Krishna Kishore and other officers, they've all been responsible for either pulling up Jagan during his money laundering stints or for all the criminal cases the AP CM is charged with.
For instance: Krishna Kishore shares good rapport with former CBI JD Lakshminarayana who investigated Jagan's disproportionate assets case. Also as an Income Tax officer, Krishna Kishore sent notices to Jagathi Publications (which is owned by Jagan).
This verdict has stumped the Jagan government at a time when it is already facing the heat from the public for its misgovernance. Given how the Jagan government has been treating bureaucrats, will this be a lesson for the YSRCP-led government or will it follow the same vendetta for officers who follow the rule of law?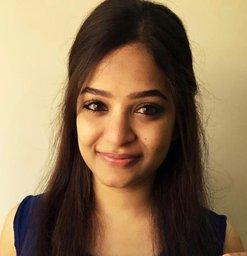 Communications Consultant:
TEJASWINI PAGADALA is an independent communications consultant. She has previously worked with the Andhra Pradesh Chief Minister's Office as the Communications Officer where she has written English speeches for the CM, managed English media communication from the CMO and handled social media accounts of Andhra Pradesh Chief Minister and the Government.