Community
Foundation stone laid for 108-feet statue of Lord Rama in Andhra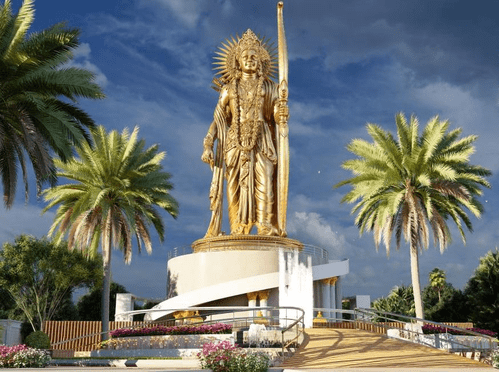 Union Home Minister Amit Shah on Sunday laid the foundation stone of 108-feet tall statue of Lord Sri Rama at Mantralayam in Kurnool district of Andhra Pradesh through video conferencing.
The Jai Shri Ram Foundation is installing the 'panchaloha' statue, which is estimated to cost Rs 300 crore. Sri Raghavendra Swamy Mutt has donated 10 acres land for the statue, which will be the country's tallest statue of the deity.
In his remarks on the occasion, Amit Shah said with this statue, Mantrayalam will become a global spiritual tourism centre. He said the statue would give the message of Sanatan Dharma to the entire world for many ages. And will strengthen the Vaishnava tradition in the country and the world.
"The colossal statue of Prabhu Ram, which will be the tallest in India, will immerse the city. With the emotion of devotion while inspiring people to remain unwavering. In their commitment to our rich and timeless civilisational values," Shah tweeted.
Sri Raghavendra Swamy Mutt head Subudhendra Teertha, Jai Shri Ram Foundation founder Ramu and Sridhar, state minister G. Jayaram, BJP leader T. G. Venkatesh and others were present.