News
After theft, farmers in K taka forced to guard pricey tomatoes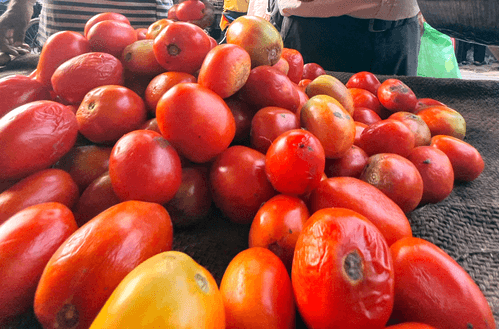 The steep rise in the prices of tomatoes in the market is forcing the farmers in Karnataka to guard their crop in their farm lands as it is being stolen by the miscreants.
Tomato prices have crossed Rs 100 and they are even sold for Rs 150 per one kilogram.
The farmers are forced to sleep at their farms and take turns guarding the crop ready to be harvested. The monsoon rains have made the situation worse for them. This scenario is commonly found in the south Karnataka districts of Kolar, Hassan where the crop is grown in large quantities.
The farmers explain that they are erecting tents at their farm land to monitor the movement of the people and vehicles. They state that they need to be more vigilant in the wee hours. One box of tomatoes is fetching the price between Rs 2,500 and Rs 3,000 and farmers who reaped a good crop are earning in lakhs.
The farmers had not got a good price for their crop for years. They had even thrown the crop on roads and highways protesting the steep crashing price of tomatoes. Most of the time, the farmers were not able to get the expenditure of transportation.
A farmer has lodged a police complaint alleging that Rs 3 lakh worth tomatoes were stolen overnight from his farm in Hassan district. The incident was reported on July 6.
The incident had been reported from Goni Somanahalli village near Halebeedu town in Hassan. Dharani aka Somashekar, a farmer, had lodged a complaint with Halebeedu police in this regard.
Police explained that the thieves have taken away 90 boxes of tomatoes worth Rs 3 lakh. The price of first quality tomatoes has crossed Rs 150. The tomato was grown in two acres of land.
The complainant had decided to take the crop to Chikkamagalur market and reap the crop. The miscreants had entered his farm on the night of Tuesday and had taken away most of the tomatoes.
The burglars have also damaged the tomato plants. The incident came to light when Dharani had gone to his farm the next morning.
"I have been growing tomatoes for seven to eight years. Never got a good price for the crop. This year I had reaped a rich crop and the price was also good. I thought of clearing my loans but the incident had ruined my happiness," he said.