Politics
How factionism is normalised in AP's politics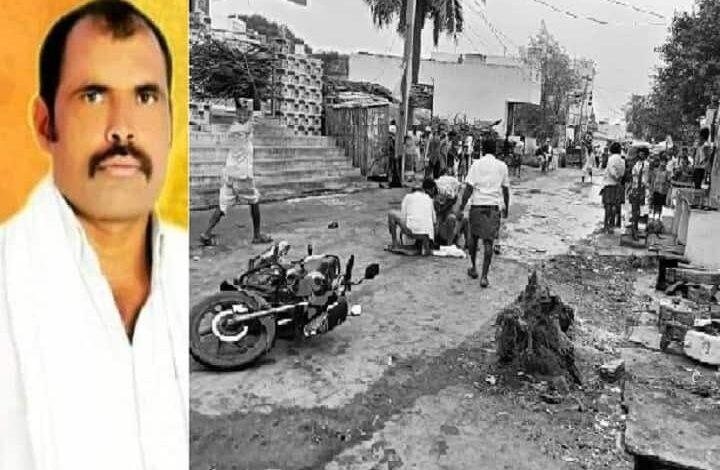 In a shocking incident that took place today, miscreants hacked Telugu Desam Party (TDP) leader Thota Chandraiah to death in Gundlapadu village under Veldurthi Mandal of Andhra Pradesh's Guntur district. Chandraiah was attacked and killed brutally when he was going to his village on a two-wheeler.
Not just this incident but several reports of violence on Telugu Desam Party leaders and even attacking the party office in Mangalagiri sent fears across the state. While there is no responsibility taken from the ruling YSR Congress party on these incidents, it is clear that the party's silence speaks a lot about these revenge killings and violence.
Several videos and images of YSRCP miscreants and leaders attacking TDP Spokesperson's car and damaging it have made it to the mainstream media. Even YSRCP leaders' public warnings on "killing TDP leaders and calling them ugly names" has become a common things for AP citizens.
While revenge killings on the Opposition Party seem to be normalised and factionism has crept into mainstream politics of Andhra, it looks like this tradition is going to continue for a while until the police tighten the law & order in the state. However, there are allegations that the police are well aware of these killings but are keeping silent, in support of the Jagan-led government's state-sponsored violence.
Unfortunately, YSRCP is also a party with the highest number of factionists. While many have cases of murder, rape and violence against them including those who illegally carried out the Red Sanders business, the party has encouraged such people and has given them tickets to contest elections.
Additionally, the use of filthy and unparliamentary language also is said to add fuel to this fire. While there is hardly any freedom of expression left over in the current state of Andhra Pradesh, it looks like there is a need for a people-led movement to oppose this kind of state-sponsored fascism.