Politics
Nara Lokesh alleges threat to Chandrababu Naidu s life in jail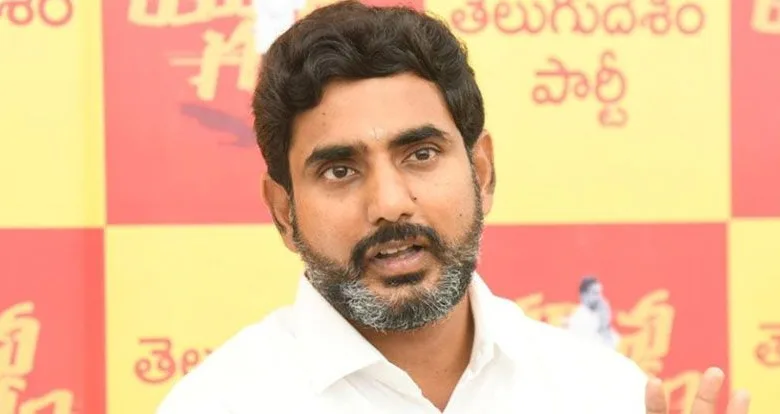 T elugu Desam Party (TDP) General Secretary Nara Lokesh on Thursday alleges that there is a threat to the life of his father and party chief N. Chandrababu Naidu in Rajahmundry jail.
He said their suspicion is getting stronger that Chief Minister Y.S. Jagan Mohan Reddy got Naidu illegally arrested to eliminate him in jail.
Lokesh posted on X that by arresting the TDP chief in a case in which there is no evidence. And by denying him bail, a plan was hatched to kill him in the jail.
Reacting to the death of a remand prisoner in Rajahmundry jail, the TDP General Secretary Nara Lokesh. Alleges that the government is plotting to harm the Leader of Opposition, who enjoys Z Plus security, in the jail.
Lokesh alleged that Naidu has no security in jail and though he had complained. About the mosquito menace, the jail authorities have ignored it.
Stating that remand prisoner Satyanarayana died of dengue in the jail, he alleged that the government is conspiring to execute a similar plot for Naidu.
Terming Jagan a 'psycho', Lokesh said if anything happens to Naidu, he would be responsible.
Naidu, who was arrested by the CID in the Skill Development Corporation scam on September 9, remained in judicial custody.
The Andhra Pradesh High Court has reserved its judgment on Naidu's petition to quash the FIR and his judicial remand.
Meanwhile, ACB Court at Vijayawada posted to Friday orders on CID petition for five-day custody of Naidu. The court was expected to pronounce its orders on Thursday but it apparently adjourned the same as the High Court has not pronounced its orders.