Community
CMs of Telugu states greet Muslims on beginning of Ramzan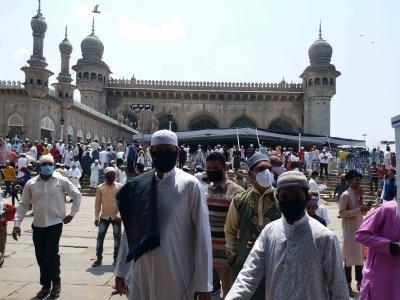 Telangana and Andhra Pradesh chief ministers have greeted Muslims on the beginning of holy month of Ramzan.
On the auspicious occasion of the beginning of the fasting month with sighting of new crescent, Telangana Chief Minister K. Chandrasekhar Rao extended greetings to the Muslim community in Telangana state and across the country.
KCR said that the auspicious month of Ramzan inculcates discipline, charity, charitable thinking and inspires towards an ideal life. He said that the holy month of Ramzan inculcates spirituality through the recitation of the Quran, prayers, fasting, charity programs like Zakat and Fitra.
The chief minister said in a statement that recitation of the Quran helps to understand the ultimate meaning of life. He wished that the holy month of Ramzan would bring light in the lives of the people and that all the people would prosper with happiness.
Andhra Pradesh Chief Minister Y. S. Jagan Mohan Reddy also greeted Muslims in both the Telugu states on the beginning of Ramzan. He said that in Ramzan, during which the holy Quran was revealed to Prophet Mohammad, Muslims observe fast for the entire month with discipline to seek the mercy of Almighty Allah.
He observed that discipline, philanthropy and spirituality are the key messages of Ramzan.
Reddy also noted that while observing the fast and spending the month with divine thought, Muslims spend a part of their wealth towards charity for the poor.
"Ramzan is the month which teaches eradication of bad feelings, injustice and hatred and inspires one to work for the welfare of mankind," he said.