Sports
WTC Final: Biggest challenge for Team India will be to adapt to the longer format, says Gavaskar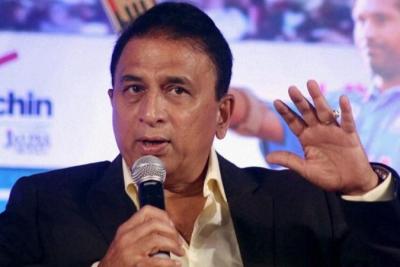 As they come out of a hectic season in Indian Premier League (IPL) 2023, members of Team India might find it a big challenge WTC Final to adapt to the longer format, batting legend Sunil Gavaskar has said.
Former India captain Gavaskar discussed the upcoming challenge for the Indian cricket team in adapting to the longer format of Test cricket for the ICC WTC Final, in which they will take on World No.1 Australia at The Oval in London from June 7.
In a recent interview with Star Sports' 'Follow the Blues', Gavaskar emphasized that the players' transition from the T20 format to Test cricket will be the biggest test they will face.
With most players accustomed to the shorter format, Gavaskar noted that only Cheteshwar Pujara, who has been playing in the English County Championship, has experience in the longer format in English conditions.
Gavaskar also spoke about Ajinkya Rahane's opportunity to prove himself. In the World Test Championship (WTC) following his impressive performance in IPL 2023. Expressing his belief in Rahane's abilities and experience in England, Gavaskar highlighted. The importance of his contribution at number 5 and his potential to regain his place in the Indian team.
Gavaskar said the biggest test for India would be to adapt to the test cricket format.
"The biggest test will be the fact that just about everybody. Will be coming out of a T20 format, and Test cricket is a longer format. So, I think that's going to be the big challenge. They have only Cheteshwar Pujara who has been playing. In the English County Championship, so he will be the only guy who has played the longer format. In these conditions, so that's going to be the big challenge. For them," Gavaskar was quoted as saying by Star Sports in a release.
Gavaskar also spoke of Ajinkya Rahane playing in the World Test Championship after his stellar performance in IPL 2023.
"He's got a lot of experience having played in England, having scored runs in England. So, yes, I think he is going to be crucial down at number 5. And yes, I do believe he has a point to prove, I still feel he has got plenty of cricket left in him, and this is a wonderful opportunity for him. I'm hoping he will be able to grab this opportunity. With all the experience that he has and make a place for him back in. The Indian team," Gavaskar told the 'Follow the Blues' programme.