TBA Opinion
How Water-sharing is used as a gimmick by Telugu States CMs to rake up sentiment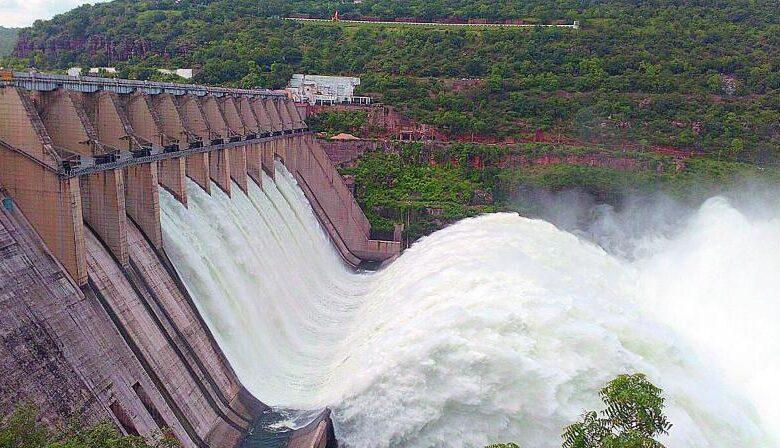 The Union Jal Shakti Ministry issued a Gazette notification today bringing all the irrigation projects, except minor ones, in Telangana and Andhra Pradesh under the control of river management boards – Krishna River Management Board (KRMB) and Godavari River Management Board (GRMB).
Though Andhra Pradesh had been demanding the same from the beginning, the decision of the Ministry is much against the wish of Telangana. Telangana had instead been demanding that till the gets its fair share in river waters, and that the projects should not be brought under the control of the Boards.
So, what is happening between AP & Telangana in the garb of the water-sharing issue and the politics behind it. The Better Andhra decodes it for you:
First, Season is important. Depending on the season, water disputes raked up. On a normal day, both states would be using water as allocated. When a political plan is involved, Andhra Pradesh will raise the issue of Telangana withdrawing more "illegally". (Keyword: Illegally).
After "illegal" water withdrawal hits headlines/media, TS will rake up Telangana sentiment. AP will say this wasn't part of bifurcation. (Keyword: Bifurcation). By now, a narrative on bifurcation promises is built in the media and people are diverted to think it is about "bifurcation."
Following this discussion on "bifurcation promises," media debates, articles and discussions begin on this. On the other hand, both govts keep fighting & writing letters to the Centre. (Keyword: Centre/Govt of India) Another narrative is built on Centre's response again.
Now, depending on Centre's response, one of the states will say Centre is biased. Ppl believe "Ohh…Yes, Centre is partial..etc." Then, discussion on "Yes, Centre has always done injustice to our state" will begin in both states. It's a diversion tactic. (Keyword: Injustice)
By now…People begin discussing "injustice" on all platforms and fight amongst themselves. What is happening here? People are trolling each other on the issue or fighting. Result? Influence of the issue has begun on people. It is dividing them, making them take sides.
But..incases of water-sharing disputes between states.. Water allocations originally are done by the respective river board tribunals where both states are given a chance to represent their case. Example: KRMB in this case. So, why are both states having this public fight?
That is because both CMs, K. Chandrasekhara Rao and Y.S. Jaganmohan Reddy (political allies), believe you need to keep raking up "sentiments & emotions" of people as bifurcation is a sensitive issue btwn both Telugu states.
It has been 7 years and emotions around bifurcation are no longer relevant to people in daily life. But….Politicians (who have been implementing their strategies) will keep this "sentiment" alive to use it for "votes" eventually. Medium of influence: Media & Digital Media
But, doesn't this really matter? What is exactly happening to people in this whole issue is that we are being fooled into believing that we still have differences. Is that true? It depends on which sides you have taken depending on your political influences. Well….That's just POLITICS, stupid!
And, the main issue is: Do we really care how much water is being withdrawn illegally which is the crux of the water fight? Not really, because "Common Man" will not go through WHITE PAPERS or look into details of "allocations for each state or the limit on withdrawal". Simple.