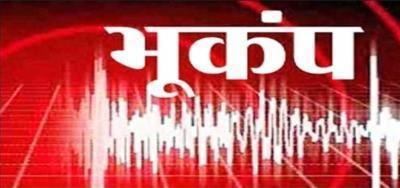 An earthquake, measuring 3.9 on the Richter Scale, rattled Meghalaya on Thursday morning, according to the National Centre for Seismology.
According to official data, the quake, which occurred at 9.26 a.m, with an epicentre in the East Khasi Hills in Meghalaya, was 46 km deep.
The tremors were felt in Meghalaya and in some parts of Assam, including Guwahati.
Notably, on February 13, a 3.2 magnitude earthquake occurred in Assam which was epicentred in Hojai district at a depth of 10 km.