TBA Opinion
AP Govt's debt burden is skyrocketing while people are bearing the brunt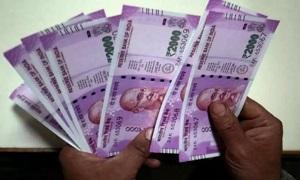 There have been numerous reports on Andhra Pradesh financial status. The state is going through tough times while the opposition parties are blaming the ruling party that the debts are mounting due to the inefficiency in managing the finances.
Making this claim true, Union Minister Of State For Finance Pankaj Chaudhary has stated that AP has exceeded its debt limit. To TDP Rajya Sabha MP Kanakamedala's question on AP's financial position, minister Pankaj said that AP has made an excess debt of Rs. 4000 crore.
"For the financial year 2020-21, AP government's revenue deficit stands at Rs. 54,369 crore and this is acknowledged by the state government in its budget presentation," stated the written reply from the union minister.
He further added that: "As per the 15th Finance Commission recommendations, Andhra Pradesh was given the opportunity to borrow Rs. 30,305 crore debts and an additional Rs. 19,192 crore under COVID provisions."
Therefore, when one looks at the total borrowings, it amounts to around Rs. 49,497 crore, which is by far the highest borrowed by any state in India. Additionally, the burden of higher inflation and taxes as well as higher prices of essentials is ripping citizens off their finances in the state.
To elaborate on the CAG report which was published in December 2020, the state, under the YSRCP government, borrowed 142% more than what was estimated in its Budget. By then, the fiscal deficit of Andhra was Rs. 68,536 crore in FY 2020-21.
Higher taxes – Burden on common man up?
In order to continue to provide these schemes, the state government has also systematically raised the tax burden. The government raised taxes in the last year, which will add more than Rs 9,000 crore to the state's revenue each year.
The burden of indirect taxes on each individual in the state is high. Among other things, the government changed the system of property tax calculation. With the new system, the government is set to receive Rs 8,000 crore, an increase of 176%,with the old system collecting Rs 2,900 crore in property tax revenue as of 2020.
Financial emergency?
So, with revenue deficit and fiscal deficit standing at more than the Budget estimations, the state of Andhra Pradesh could be heading towards a financial collapse, say economists. "Already the situation is alarming in nature. The state could be plunged into a financial emergency. In case that happens, then there could be a President's or Governor's rule in the state politically, thereby disrupting the entire socio-economic and political situation in Andhra Pradesh," said a political analyst.
How this financial burden is going to hit Andhra Pradesh in the coming days is something that its citizens need to be prepared for. Until then, it is a wait and watch game.