TBA Opinion
Are OCs being the scapegoats of the government system?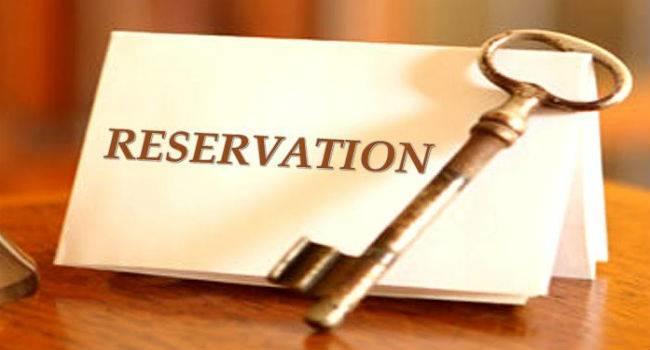 Some states across India are in the race to prove that welfare is greater than development. These states are also those which put direct cash into the hands of people, in the name of schemes.
Let's take the Dalita Bandhu Scheme for example. The TRS Government in Telangana aims at direct cash transfer of Rs. 10 lakh for one Dalit beneficiary family. While the intent of the government here is to give freedom to these beneficiaries to utilise the money based on their priorities or needs, it is not a loan that needs to be repaid. Hence, it makes cash available directly to the beneficiary.
Now, the timing of this scheme is very important. The Dalita Bandhu is clearly a poll stunt as the Huzurabad bypoll is due on October 30th. Interestingly, Huzurabad doesn't have too many Dalit voters. In fact, it is a BC stronghold constituency. So, the scheme being piloted in that constituency doesn't make any sense, allege the Opposition. Now, if Telangana Chief Minister K. Chandrasekhara Rao was serious about its implementation, the Congress says that he could have chosen a Dalit-dominated constituency.
Here's the actual story behind this sudden love for Dalits. Dalits & BCs — both make up for nearly 50% of the population in Telangana. While BC are now expected to be in favour of Eatala Rajender from BJP, KCR is now targeting Dalit-votebank in the state which has been the Congress party's major pie.
And, the reason behind KCR's Dalita Bandhu scheme is that he and the TRS are eyeing a bigger role of capturing the Dalit vote bank of nearly 18% in Telangana in the upcoming Assembly elections, also crushing Congress' vote bank in the state.
Following this, MIM's Owaisi demanded that Muslims also be given "Muslim Bandhu" for their benefit in Telangana. However, this did not go well with the government. As a consequence of the Dalita Bandhu Scheme, even BCs in Telangana have been demanding a cash-transfer scheme for their community.
While this seems to be the current situation where politicians are going all out to appease vote bank based on local bypolls, elections, this makes us wonder whether General Caste or Other Caste (OCs) are the ones who are being left out just because they have been forward castes. As maximum taxpayers belong to this category, there is a growing feeling that OCs, though pay their taxes, never get any benefit and in fact, have to be the scapegoats for all reservations.
Even though there is a newly proposed Economically Weaker Section (EWS) quota, there is still no word on how this will be implemented to benefit those who are poor yet belong to OCs. So, the question here is, while every lower caste segment has some sort of reservation benefit and schemes which meet their needs, do OCs get left out and become the scapegoats in the government system? Is that also not a crucial vote bank for politicians to consider?