TBA Opinion
Invisible Governance? Of land grabs and gradual disappearance of lands in Andhra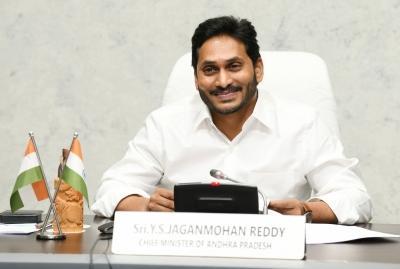 When Y.S. Jaganmohan Reddy won the 2019 assembly elections in the state, there were many rumours doing rounds. Of them, the most wide one and something that turned out to be right is that about illegal land grabbing across Andhra, especially Vizag.
Well, it is not a new thing that Jagan and his family have been indulging in land grabbing ever since his father later Y.S. Rajasekhar Reddy became the chief minister of the former AP. It is a well-known fact about how Jagan still remains prime accused in the mining scam along with the Gali brothers of Karnataka apart from the corruption cases he served prison for 16 months in the UPA government.
But, what is interesting is that slowly and gradually lands of people are disappearing from state and overnight lands are being claimed by local leaders, MPs and the Chief Minister's aides. Extortion, blackmail and other coercive tactics are being used by goons (allegedly belonging to the ruling party) who are grabbing lands on a mass scale.
In the latest move, the Chief Minister apparently now wants a home in Vizag. And, guess what? He has eyed the hill that Ramanaidu Studios is built on, on the Rushikonda-Bheemili road. Unfortunately, the Daggubati family which owns the studio has been sent notices to give away the land to AP Chief Minister. Also, on the same Vizag-Bheemili road, many lands have been usurped by YSRCP MPs and MLAs, say sources from the city.
Now, the question is, why would a CM, who built a palatial house in Tadepalli in Guntur district which also happens to be his camp office, want another house in Vizag and that too with public's money? While that remains one side of the story, other MLAs and leaders from YSRCP are not backing off too.
Take Chittoor district for example, which is the home district of TDP President N. Chandrababu Naidu. It is apparently learnt that in Pileru constituency, YSRCP MLA Chinthala Ramachandra Reddy has grabbed lands worth a total of Rs. 400 crore adjacent to highways.
Additionally, valuable lands in Doddipalli, Erraguntapalli, Bodumalluvaripalle, Gooda Revupalli and Mudupula Vemula villages, adjacent to national highways connecting Hyderabad, Chennai, Tirupati and Madanapalle have been grabbed illegally. Meanwhile, some layouts belonging to the government are also being sold illegally at the behest of YSRCP legislators in the region.
These are just some incidents that have come to light. There are many land deals happening illegally in Andhra while people continue to suffer under the current YSRCP regime. Maybe that's why they say voters need to be careful while electing leaders. This kind of land grabbing is not only worsening the situation in Andhra Pradesh but also taking the state's development downhill.