TBA Opinion
Is Andhra the new address for organised crime?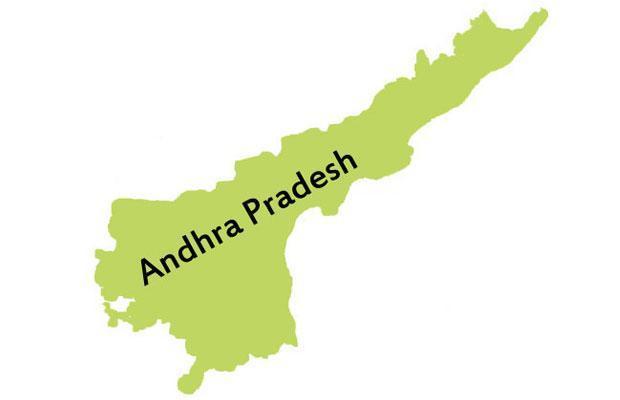 Violence, bloodshed and illegal activities. This is not some climax from a movie but a real story of the current happenings in Andhra Pradesh. From law and order situation completely being taken over by a ruthless government to the police becoming silent spectators of bloodshed and killings, Andhra Pradesh has slipped into a state of helplessness under Y.S. Jaganmohan Reddy's governance.
From red sandalwood smuggling being tied to YSRCP leaders to illicit liquor business being expanded in the state, the ruling party MLAs and local leaders are propagating several such illegal businesses in the state. As a state known for its progress and talent, Andhra Pradesh has now become the new address for all things illegal, to be precise — home of organised crime.
From planned and coordinated attacks on Telugu Desam Party offices to running the drugs mafia which is supplying drugs across India, the YSR Congress party under its rule has made Andhra Pradesh a haven for anti-social elements. Adding to this is the lack of policing and neglected law and order situation which is creating fear among the state's citizens.
While the vandalism and attacks on TDP offices are a first of its kind in the country, many political parties across India are stunned and taken aback at this kind of violence being perpetrated by the ruling party in Andhra Pradesh. What is interesting is how these kind of physical attacks on TDP leaders are being encouraged even by the State Director General of Police (DGP).
Police have surrendered to YSRCP government
In conversation with the media, the state's DGP Gautam Sawang has indicated that "anyone has the right to express their opinion in a Democracy", clearly reflecting that violence was a freedom of expression. That coming from the top police who is responsible for law and order situation in the state at a time when the Leader of Opposition rang him up, crying for help, shows how reckless the current government and its influence is.
Rewinding a bit to the massive drugs haul at Mundra port, Directorate of Revenue Intelligence had seized heroin shipment weighing 2,988.22 kilograms at the Mundra Port in Gujarat, in the guise of talc stones. The GST number used for consignment belonging to Aashi Trading company registered in Vijayawada. Going into the details, the YSRCP government immediately issued a statement that this is not connected to Andhra Pradesh.
However, the question here was, why did the state government respond about the drugs haul when it was sourced to a company in Vijayawada? When the TDP asked these tough questions, the state's DGP instead of focussing on why the drug haul was being tracked to AP, sent defamation notices to the TDP chief and their party men for making "false allegations."
Similarly, another incident of drug mafia came to light when Telangana police raided the Visakha agency area for weed. When police tried to save themselves, two ganja smugglers opened fire while a mob tried to attack the police in Lambasingi in Visakhapatnam agency. The Telangana police were clear that weed was being distributed in massive quantities to other neighbouring states from Andhra Pradesh where ganja and opium cultivation are in full swing.
It doesn't end there. From land grabbing to illegal encroaching many coastal lands across Visakhapatnam and Vizianagaram, YSRCP has been constantly watching over prime lands and usurping anything that available, even by using blackmailing and violence on those refusing to give their lands.
While that has been its track record, the party in power is also responsible for collapsing AP's financial system has into huge debt . This is not only taking a toll on the state but also its people who are migrating to other states for livelihoods and better quality of life. Despite anti-incumbency sentiment building up in the state, Jagan has not backtracked and is publicising saying: "I am only undoing all the wrongs of the previous regime and trying to save public money."
Where all this will end for Andhra Pradesh with YSRCP's "one chance" is something we will have to wait and watch! As of now, it looks like an absolute majority of 151 seats has only turned out to be a really bad bet for the voters of the state where illegal activities are thriving.