TBA Opinion
Trending
Is Brahmani going to be a breath of fresh air in AP Politics?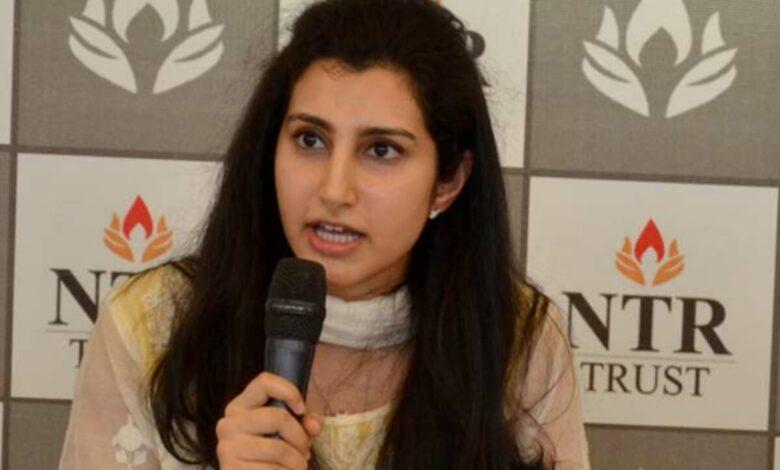 If grace, poise and dignity has a name, it would be in the form of Nara Bharmani, the entrepreneur and wife of Nara Lokesh. In a latest discussion among Andhra Pradesh's political circles, many tales about Brahmani are being talked about. Legacy-wise, she too is the granddaughter of former CM and TDP Founder Nandamuri Taraka Rama Rao and is also the daughter-in-law of former CM, Nara Chandrababu Naidu.
As someone who is a Stanford graduate and operating as an Executive Director of Heritage Foods and managing a multi-crore business like that, Brahmani also is an example of dignity and reservedness that the masses appreciate about her. She has also been part of several TDP's election campaigns where she has campaigned for her father-in-law during the 2019 Assembly elections.
The talk within TDP's sources is that the Kesineni brothers, Nani and Shivanath, are at loggerheads with each other and hence, there could be a storm brewing there for the party. Also, Kesineni Nani's daughters too are unable to get to the level where the party wants them to have a stronghold. So, to diffuse the situation and ensure that the Vijayawada Lok Sabha segment remains TDP's bastion, it is believed that Chandrababu Naidu is mulling over making Brahmani contest from Vijayawada Parliament segment.
This idea of bringing Brahmani into politics and giving her the dignity and space to represent the state, will not just benefit the party a sure-shot seat but also bring a much-needed breath of fresh air into the party among young women and cadre. It will also give a strong woman face to the party and also help her represent AP's interests in a dignified way, given that she has a strong business and education background.
On the political front, this will allow TDP to win women voters onto their side, show that NTR's legacy is still carried on, educated people and learned persons too will be given priority and more importantly, it will usher in a new era for a party that's struggling to revive itself with fresh spirit. Additionally, it will also thwart the need for actor Junior NTR's entry into the party, which is a demand from some circles in the TDP.
Well, if one observes, there are no loose ends or disadvantages of having Brahmani represent the state from Vijayawada Lok Sabha segment and it could actually be a win-win situation for the TDP and Nara-Nandamuri family on the whole, along with targeting a win in the state.