TBA Opinion
Is this the beginning of the end for Roja in YSRCP?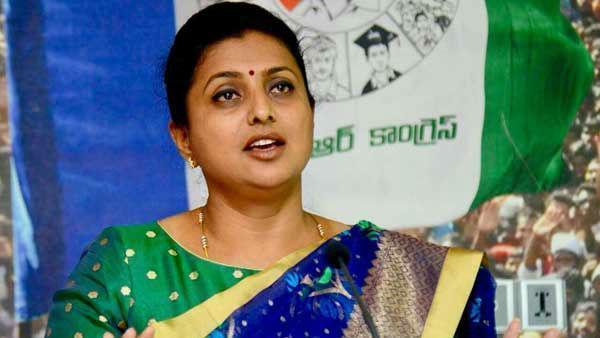 YSRCP's most renowned MLA from Nagari, Roja Reddy, has been facing internal tussles from the party's own leaders for quite sometime now. Roja, who has been the party's loud-mouth and has been one of the fiercest leaders from the YSRCP, is now being sidelined in the party.
Apparently, the differences between Roja and the YSRCP began during YSR Jayanthi celebrations recently in Nagari constituency. There are rumours that Roja is losing her charm in her constituency. A group of YSRCP cadre is reportedly distancing from Roja during her visit to Nagari and also the internal conflicts of the constituency.
On July 8th Roja's camp and her opponents celebrated YSR's jayanthi in two individual events. This has grabbed the attention of YSRCP high command and it is reportedly backing Roja's rival K.J. Kumar who allegedly worked against Roja in 2019 general elections.
KJ Kumar has good command in Nagari constituency and from the beginning, he has always enjoyed Jagan's support. Adding spice to the wounds, when Kumar's wife Shanthi was made the Chairperson of Ediga Corporation, Roja was upset and since then Nagari YSRCP has been witnessing a cold war between these two groups.
According to YSRCP sources, the party high command is unable to send her away directly given the popularity she holds and how she balances her professional and personal life well. Therefore, it is believed that the party itself is strategically planning to push her to the brink and make her eventually exit on her own.
Ever since Jagan quit the Congress party following the death of his father, Roja has been supporting him irrespective of the issue at play. But, the moot question is why is the strongest voice of the party now being sidelined by the master himself? What has happened between party boss Jagan and his famous disciple? It is a matter of wait and watch for now as the mystery slowly unravels.