TBA Opinion
Is Yuva Galam TDP's way of projecting Lokesh as next CM candidate?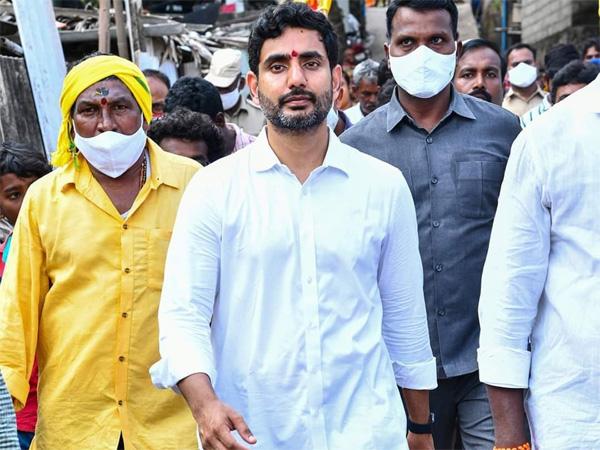 Nara Lokesh is the talk of Andhra Pradesh's political circles right now! As TDP General Secretary, he meticulously worked in the background to build the party's strength and cadre while also simultaneously building himself.
After his makeover over the past few months, Lokesh made several public appearances through press conferences and brought up points against the Opposition that showed a significant change in the way he approaches politics. Whatever the change is, it looks good.
Now, in the next leg of his political journey, he has started his Walkathon (Padayatra) to cover the length and breadth across Andhra Pradesh from Kuppam to Srikakulam in the next 400 days. His Padayatra is called Yuva Galam and is currently drawing massive crowds.
Though he started it recently, he has been facing obstacles with the YSRCP impeding it with lack of permissions and taking away microphones and other such problems. However, the crowds don't seem to stop. There's a huge response to his Padayatra and TDP looks happy with this for now. However, will the crowds turn into votes, is something everyone is looking at.
On the other hand, given how TDP Chief and former Chief Minister Chandrababu Naidu's strategy for AP from here on is, it looks like the Telugu Desam wants to project Lokesh as the next CM candidate, depending on the way the Padayatra will proceed. However, the Padayatra is an indication that Lokesh is now an active participant and will go through many ups and downs through his journey across the state, on foot.
While many political analysts say it is better late than never for Lokesh, all eyes will be on the TDP and Lokesh's seat after the Padayatra as he would have garnered a huge following among the youth and other communities in the state once he finishes these 400 days of Walkathon.
Whatever the outcome of the Yatra is, let us hope that Lokesh wins the seat he contests from at least this time and learns from his lessons well.