TBA Opinion
KCR sops for Elections: Loan Waiver s Impact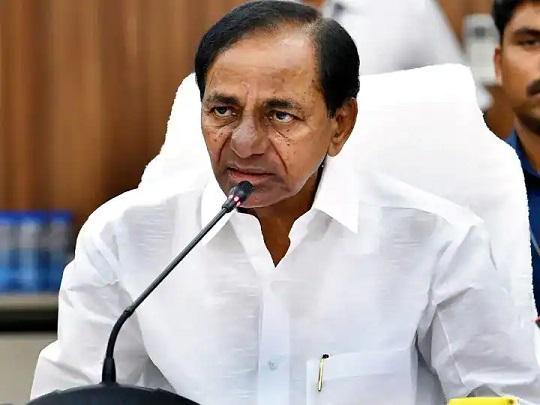 Recently, the Telangana Chief Minister K Chandrasekhar Rao announced a farm loan waiver scheme worth Rs. 25,000 crore, covering loans up to Rs. 50,000 taken by about 60 lakh farmers in the state. This is the second time that KCR has implemented such a scheme, after waiving off Rs. 17,000 crore of farm loans in his first term. The move is a populist measure to woo the rural voters ahead of the 2023 assembly elections.
But what are the implications of such loan waiver on the state economy and the agricultural sector? Are they really beneficial for the farmers or do they create more problems in the long run?
Loan waivers are customised schemes announced by states to help the farmers who are unable to repay their loans due to poor monsoon, natural calamities or low crop prices. The idea is to provide some relief to the distressed farmers and prevent them from committing suicides. However, loan waivers have several drawbacks that outweigh their benefits.
How loan waivers hit state economies
First, loan waiver are costly and put a huge burden on the state exchequer. They reduce the fiscal space for other developmental expenditures such as health, education, infrastructure and social welfare. They also increase the fiscal deficit and debt of the state, which may affect its credit rating and borrowing capacity.
Second, loan waivers distort the credit market and create moral hazard. They erode the repayment culture and discipline among the borrowers, who may expect more waivers in the future and default on their loans. They also discourage the lenders, especially banks and cooperatives, from extending credit to the farmers, fearing losses and non-recovery. This may lead to a decline in institutional credit and an increase in informal credit sources such as moneylenders, who charge exorbitant interest rates.
Third, loan waiver are unfair and inefficient. They exclude most of the farm households in dire need of relief, such as landless labourers, tenant farmers and sharecroppers, who do not have access to institutional credit. They also include some who do not deserve such relief on economic grounds, such as large and rich farmers, who can afford to repay their loans. hey provide only partial relief to the indebted farmers, as they cover only a fraction of their total debt from various sources.
Fourth, loan waivers are short-term and unsustainable. hey do not address the root causes of agrarian distress, such as low productivity, high input costs, volatile output prices, inadequate irrigation, poor infrastructure, lack of insurance and market access. They do not incentivise the farmers to adopt better farming practices, diversify their crops, improve their income and reduce their risks. They also do not ensure that the waived loans are used for productive purposes rather than consumption.
Focus on long-term, structural reforms
Therefore, loan waivers are not a viable solution for improving the condition of the farmers or the agricultural sector. They are more of a political gimmick than an economic policy. They may win votes in the short term but harm the state economy and the farm sector in the long term.
A better alternative would be to focus on structural reforms and long-term investments that can enhance the productivity, profitability and resilience of agriculture. Some of these measures could be:
– Strengthening the crop insurance scheme to cover all crops and all risks
– Expanding the irrigation network and promoting water conservation techniques
– Improving the soil health and quality by promoting organic farming and neem-coated urea
– Providing timely and adequate credit at low interest rates through banks and cooperatives
– Enhancing the market access and price discovery for farmers through e-NAM and MSP
– Encouraging value addition and processing of agricultural produce through agro-industries
– Providing extension services and training to farmers on new technologies and best practices
– Creating a favourable policy environment for contract farming and FDI in agriculture
These measures would not only help in alleviating rural distress but also in boosting agricultural growth and development. They would also benefit the state economy by creating more employment opportunities, increasing tax revenues and reducing fiscal stress.
Loan waivers may seem like an easy way out but they are not a panacea for the problems of agriculture. They are a costly mistake that should be avoided at all costs.