TBA Opinion
TBA Exclusive: Can Welfare exist on its own without development?  Here's a case on why balance is crucial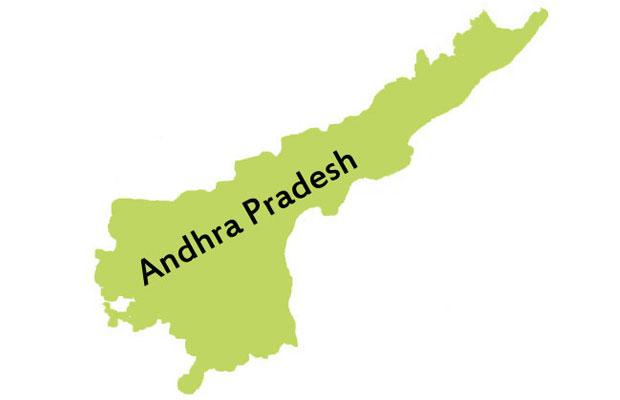 Enough is enough. That's the word on the street in Andhra Pradesh where people silently are upset with how the state of affairs are worsening day by day. From being the most-business friendly state in the country until mid-2019 to driving out investors one after the other, Andhra Pradesh has become a state on self-destructive mode from the last two years.
From wanting to renegotiate solar and wind power tariffs to cancelling infrastructure projects and taking back land allotted to companies, the current government has not only set a dangerous precedent for businesses and investors, but it is also, on the other hand, deprived the state's citizens of many lucrative jobs which were on the line.
Let me explain this to you in a simple way. Investors usually look for long-term gains if they are investing or setting up a business in any state.
First, they look at the state's business policies and whether or not the state's ecosystem will benefit them in the long run. Second, labour laws are important for businesses. For example, if there are continuous protests from labour unions, businesses think twice to invest in such. Third, law and order in the state and last and the most important point is governance and leadership.
If there is a leader or a Chief Minister who understands vision and long-term goals to develop the state, investors will be happy to invest because clearances, approvals and other formalities will be followed and implemented in a hassle-free way. Now, whether you like it or not, it is an inevitable fact in history of India that Chandrababu Naidu was also the man to have introduced business-friendly policies in united AP which is why Hyderabad today is one of India's top IT hubs.
In the new Andhra Pradesh after bifurcation in 2014, AP was mired in debt and lack of resources along lack of capital and infrastructure, it was difficult to gain investors' attention. I was a witness to this whole struggle internally where there was not even office space or a proper meeting room for the Chief Minister to meet investors. Yet, between 2014 and 2019, the former government made a Vision and brought investors who could not only provide jobs to locals but also create indirect employment through other ancillary businesses and trade units.
Now, the best example of this is KIA Motors. Locals from Anantapur and surrounding got jobs and their families' financial profiles were lifted. This is not me saying. You can check for videos online where many of them even are happy with learning Korean and getting to work in a culturally diverse organisation like KIA, that too within their own state.
Then there were big investments like Hero Motocorp, Electronics and Mobile-manufacturing companies, wind and solar energy companies, Granite and Cement companies, Food and Aqua parks, Textile companies, Technology, IT companies MedTech Zone in Vizag which helped India during 1st wave of COVID.
There was a huge announcement from Abu Dhabi-based Lulu Group for a commercial complex in Visakhapatnam. That too exited the state including the state's own Amararaja Group which moved its base to Tamil Nadu recently.
The biggest hit for Andhra Pradesh came when Polavaram Project, which was supposed to drought-proof Rayalaseema region, was interrupted for sometime after almost 70% of its work was completed. And, then there is the Amaravati Capital issue. By introducing three capitals and confusing the citizens further by providing ridiculous reasons supporting thoughtless three-capitals decision.
Soon after this decision, the World Bank went back on its $300 million commitment to finance basic infrastructure, roads, water supply, sewage and drainage in the capital region. Shortly thereafter, the Beijing-based Asian Infrastructure Investment Bank, too, withdrew its support to Amaravati.
Ever since his government assumed power in 2019, it has been perceived to be in constant confrontation with the judiciary. Numerous rulings of the Andhra Pradesh High Court have either nullified administrative orders due to their controversial contentious moves.
Additionally, on the legislative side, the decision to scrap the legislative council has come in for a lot of criticism. While the current government may be having its political motives with all these decisions, focussing on welfare has benefited it. Even to distribute money to beneficiaries in the name of different schemes, a government or a state needs to have finances to keep the state running. Therefore, focussing only on welfare will not only make people lazy but also put the state in further debts. This needs to be balanced with investments which bring in the revenue. And, ensure that development and welfare progress simultaneously.
Unfortunately, the current government is putting Andhra on the path to financial emergency. But, If we stop asking questions, then what would we be measuring and to achieve what outcomes; simply put, will it not be disastrous for sustainability or for the state's own existence?
If politics is only about revenge-seeking and undoing even the good decisions of previous leaders, then every state or country may never see any growth or development. But as an observer, if you look at this politically, leaders will fight among themselves and forget these issues the next day.
But, what about the citizens of the state whose lives continue to get affected by mindless and abrupt decisions of such governments? Does an absolute majority mean not taking people's confidence into consideration? Can political parties or elected governments survive for long like this? These are questions only Andhra's voters will have to answer for themselves or rather, question their own conscience.