TBA Opinion
Trending
TDP's call for change – What does it mean for Andhra Pradesh?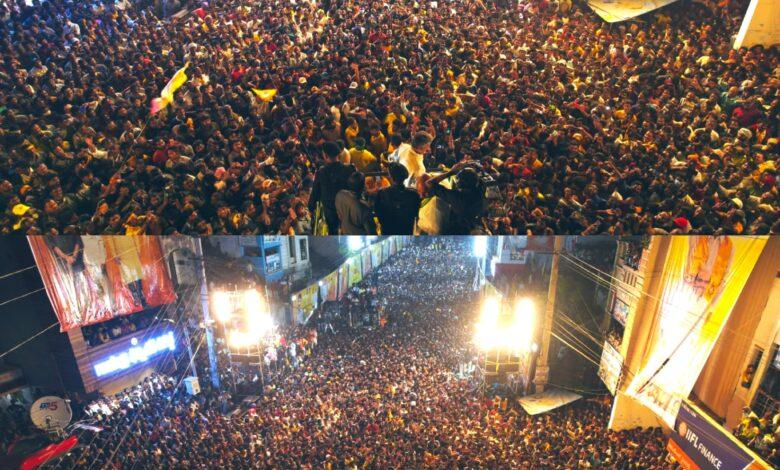 The last time Telugu Desam Party (TDP) President gave a call for change was in 1983 under its founder Nandamuri Taraka Rama Rao, which brought many fresh faces and competent leaders across united AP to the fore.
Welcoming the New Year, TDP President and former CM, N. Chandrababu Naidu, gave a call to the people, inviting them to join the party, to infuse it with new ideas, refreshing energy and those who can be changemakers in a state that is plagued by a Chief Minister taking haphazard decisions.
Welcoming intellectuals, changemakers and those who want to transform politics, Chandrababu Naidu said, Andhra Pradesh needs to be saved from corruption and hooliganism. Stating that there are many good and capable leaders even in the YSR Congress Party, Chandrababu also welcomed them into the TDP. Going by the current state of affairs in the party, it is clear that the TDP is looking to bring in fresh ideas and boost the party's image among the first-time voters and GenZ.
Capturing the GenZ votebank will be a difficult task not just for the TDP but also other political parties in the state. While every political party is looking to garner votes from this segment, we need to remember that this group of voters are those who aren't familiar with the history of united AP nor are connected to bifurcation emotionally.
Currently, TDP is also grooming some of its young guns among men and women who are vying for party ticket in the next Assembly elections in 2024. While young leaders like Nara Lokesh, Kinjarapu Rammohan Naidu, Paritala Sriram, Kavali Greeshma and other young leaders from famous political families of Gajapathi Raju, JC Family, Devineni family, Bonda Family, Kodali family, Bhuma family and many others have made it to the party and are part of the TDP's youth wing, it requires fresh voices.
What TDP needs is more voices which can have a say in the party, be neutral towards caste or religion, be changemakers who really want to serve the party and change policies to ensure that future generations can sustain the progress and development of the party and the state. But, the point is, with the old-men coterie by his side, will Chandrababu Naidu truly be able to revive the party's image? Only time will tell!